Nathan and I enjoyed another trip to the Texas State Fair!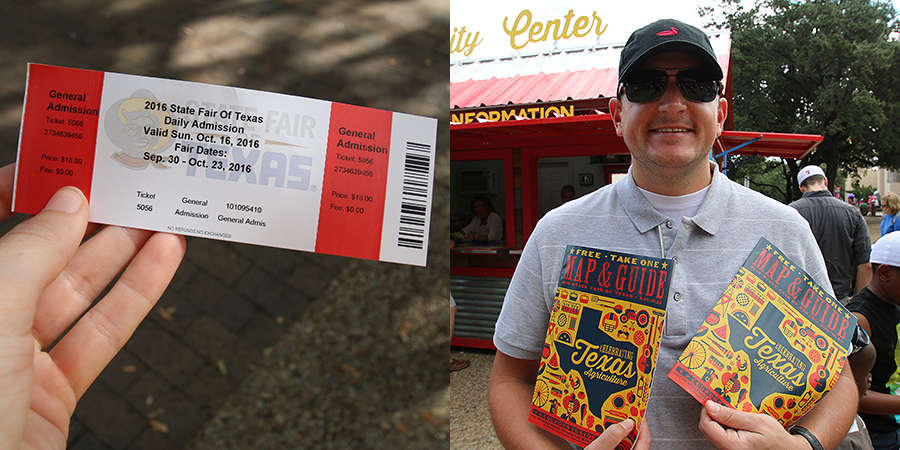 Up first was the fried chicken and dumplings. It's funny, I don't know how they decide new foods to fry, but it always amazes me. This was pretty tasty, but I probably won't get it again next year. The little brown nuggets on the side are baked biscuits.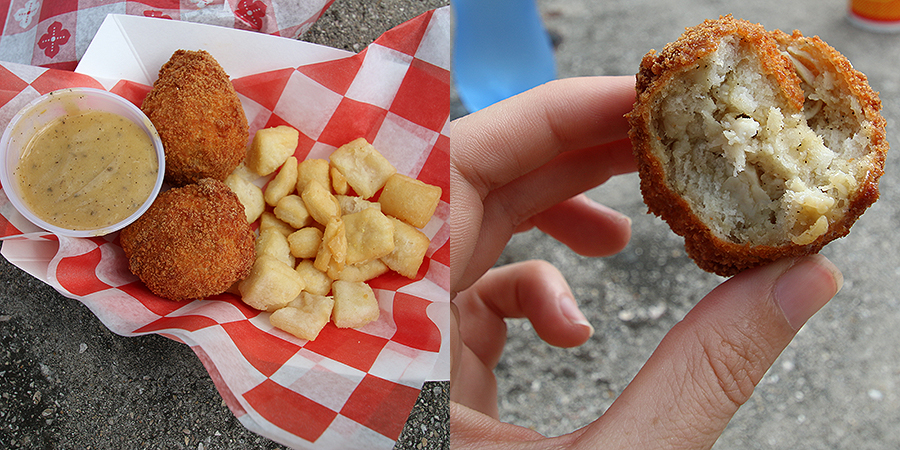 Up next was the fried chicken pot pie, which actually ended up being my favorite of the new fried foods this year. On the side is some little mac and cheese dish with crackers on it. I'll definitely get this one again.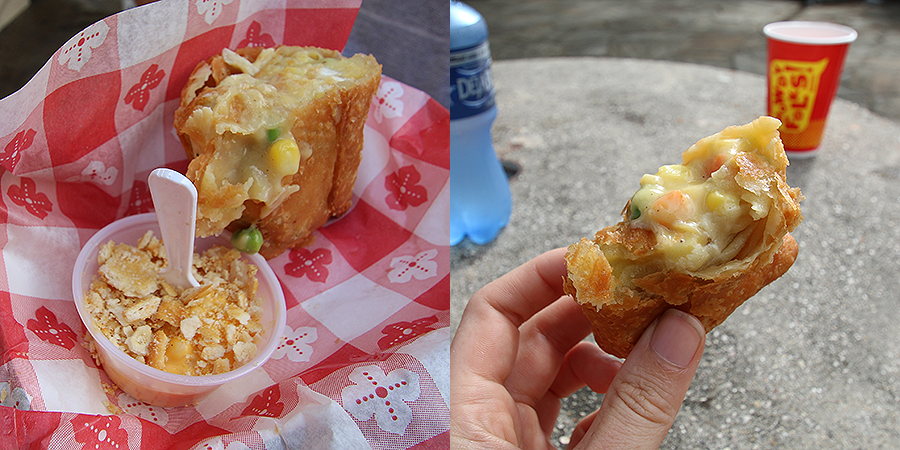 After a few samples, we met Kilgo, her parents and Ash. They joined us for the rest of the day.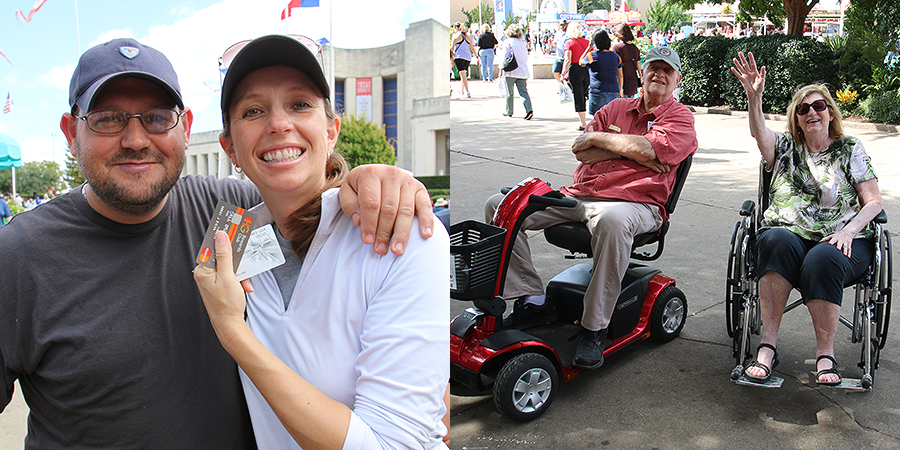 This was the fried frito pie, good in theory, but, eh… not great. Too greasy. I wouldn't waste time on this one again.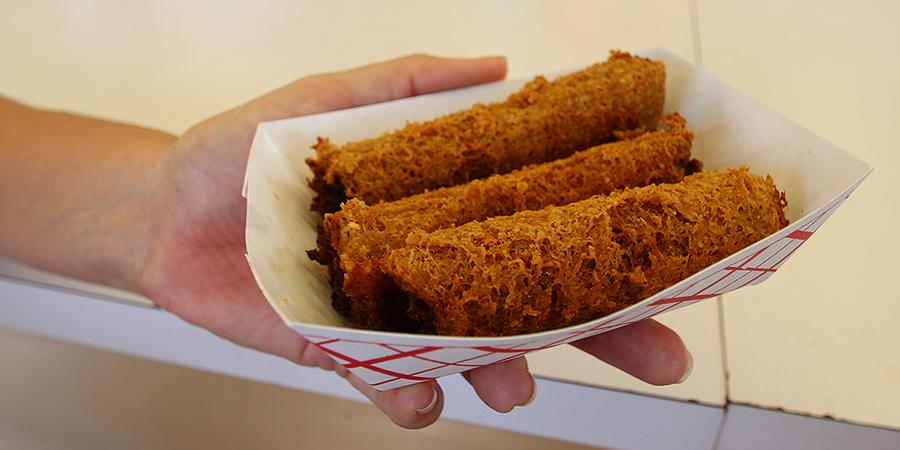 Kilgo was really excited about the Injectable Great Balls of BBQ. Inside was really good BBQ and you used that little plastic 'mini-turkey baster' to inject sauce in it.

Below, to the left, are the fried olives. I'm not a fan of olives, so I didn't try them. On the right, I made Nathan stand next to this sign for Nathan's Hot Dogs… since his name in Nathan. 🙂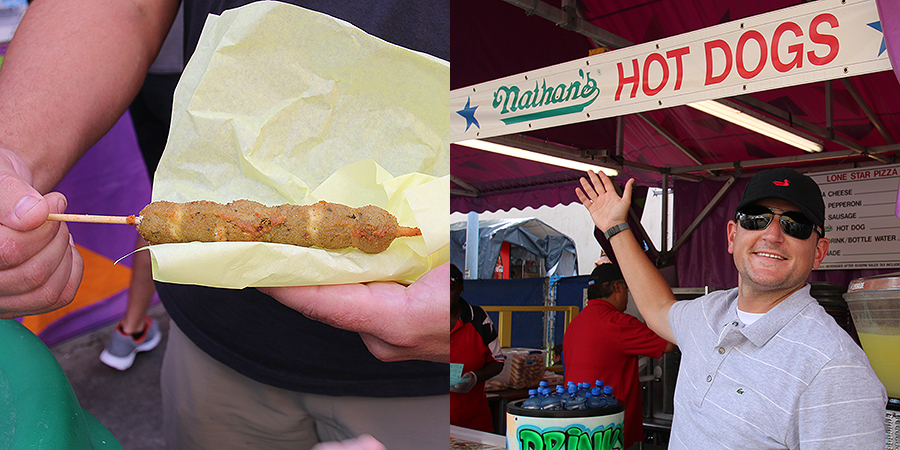 Below, to the left, is the fried pecan pie – YES. It was very rich, so you have to share it, but it was awesome. To the right – chicken fried bacon – YES. You only live once, right?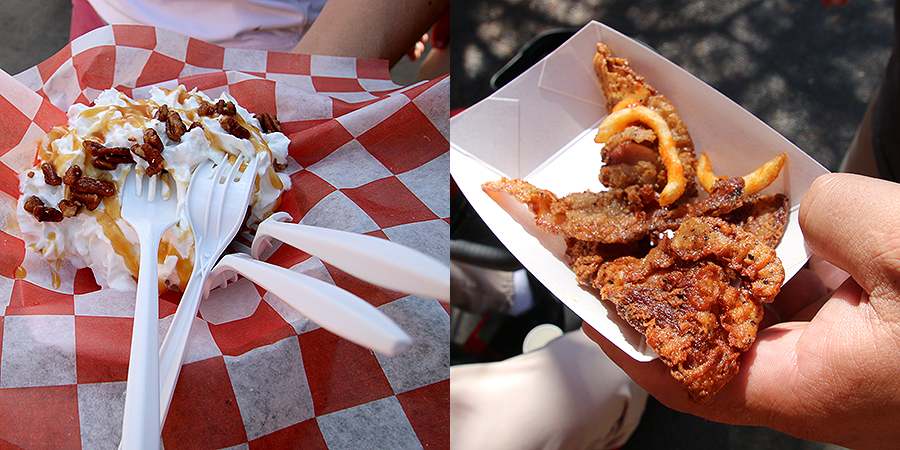 Kelly's dad had her get the fried BBQ bologna sandwich and as you can tell from her face, she took one bite and that was one too many.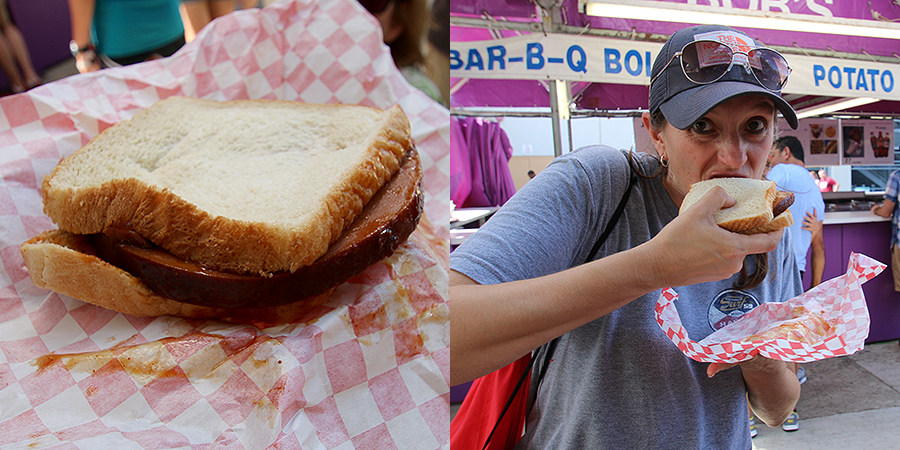 Nathan is a big fan of fried okra, he said these were good, but they really need a sauce to dip in.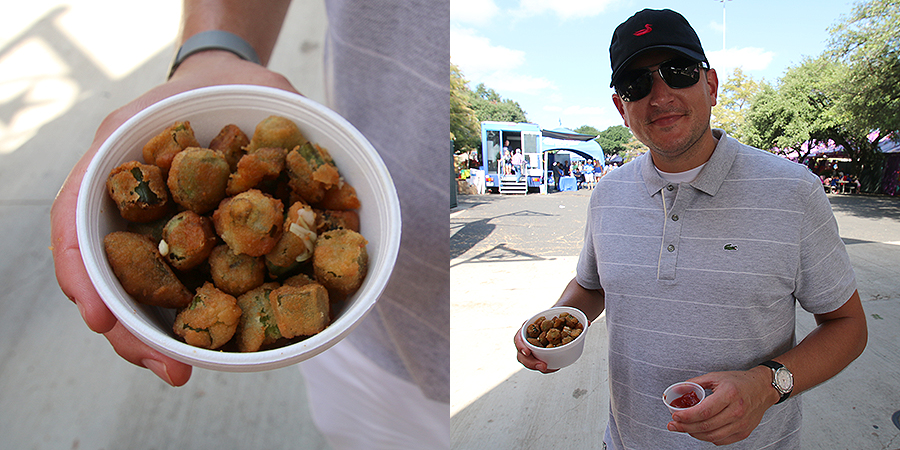 These curly fries were amazing!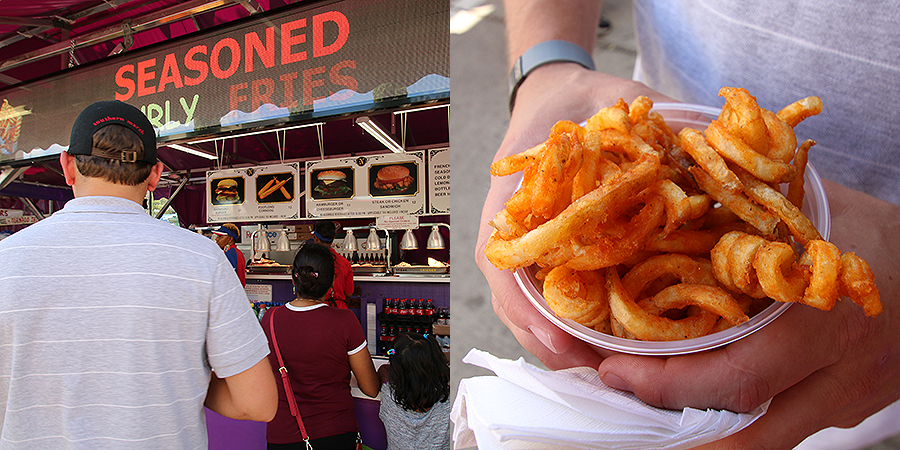 Right after I took a pic of the curly fries, I spilled them all over my shirt and in my purse. So, if you look really closely, on the bottom right corner of my shirt below, you can see ketchup. Aside from the stain though, this is a great group pic.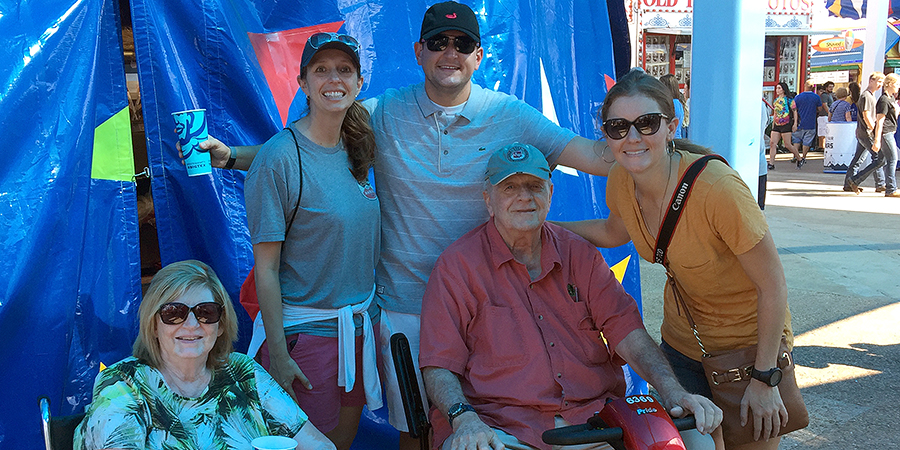 I'm really scared of rides, but, I put on a brave face and we went on the swing one. It was pretty fun, but next time, I probably shouldn't do it with a belly full of fried food.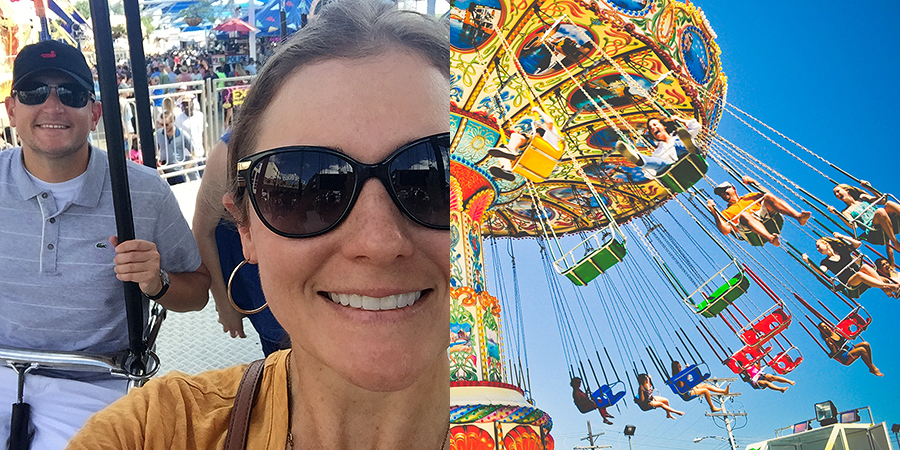 After the ride, we watched a really cute pet show that had dogs, cats, birds and even pigs to tricks. Nathan's final food item of the day was a classic funnel cake, which was his favorite. I ended with one of my very favorite foods – corn on the cob.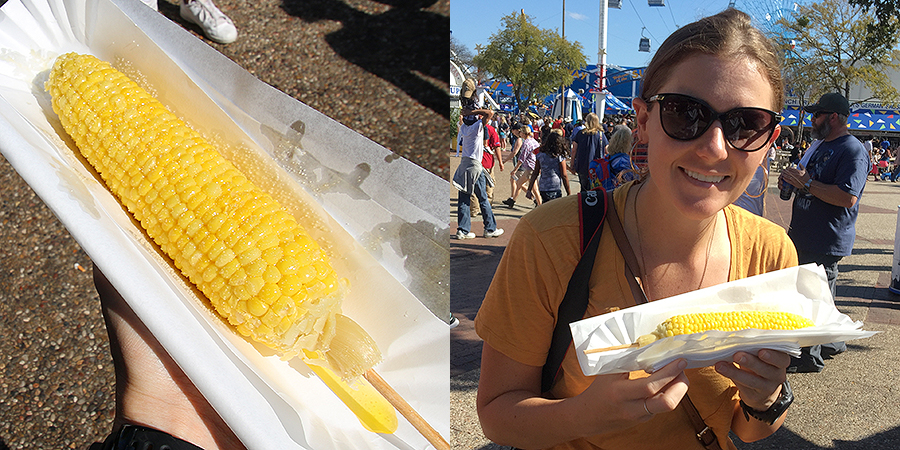 All in all, we were successful!