The State Fair of Texas isn't necessarily something I need to attend every year, but certainly every few years. For those who don't live in this great state, this fair is known world-wide as one of the highest attended and best state fairs in the country. In fact, it has taken place every year since 1886 except for a few years during World War I and World War II.
The State Fair of Texas is also know for it's food. Below is literally the most turkey legs I've ever seen in one place in my whole life. Insane.
While we were there we walked around the Auto Show, saw some African Acrobats and watched the Dog Show. The Dog Show was actually really entertaining and one of the dogs actually did backflips.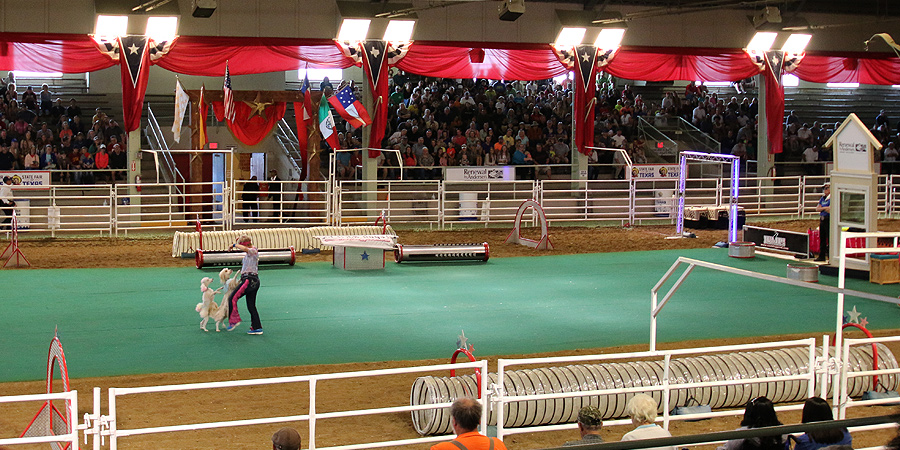 One of the biggest attractions (Oprah even did an episode on it) is all the fried foods. It's become a huge competition between the vendors to have the most creative and tasty fried foods. Here is a link to several past winners. We both agreed the fried spaghetti and meatball was the best.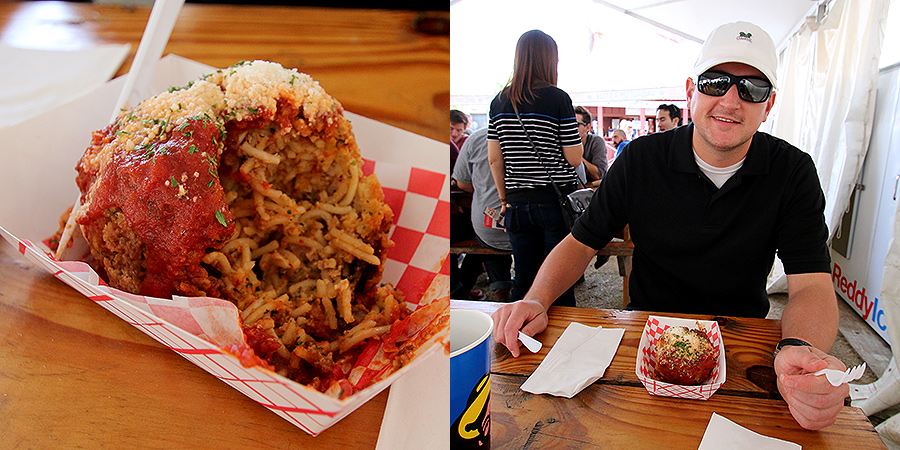 Along with the fried bacon (below) we tasted fried alligator balls and fried frito pie. Previously, I've tried the fried chicken and waffle on a stick, fried pizza, fried cookie dough and fried oreos. While it may sound like we were total fat-asses, believe it or not but the portions are actually pretty small, especially when you split everything. Which we did, of course.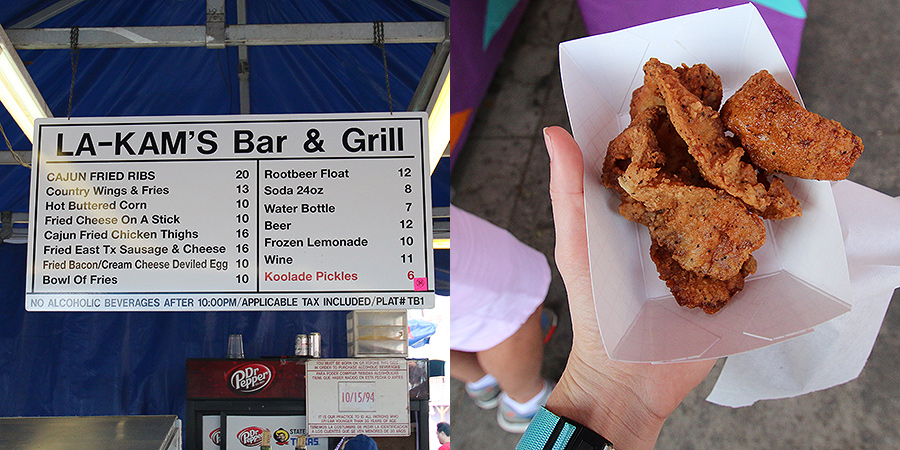 We also walked around and saw some of the livestock. This picture doesn't do justice to how massive this hog was.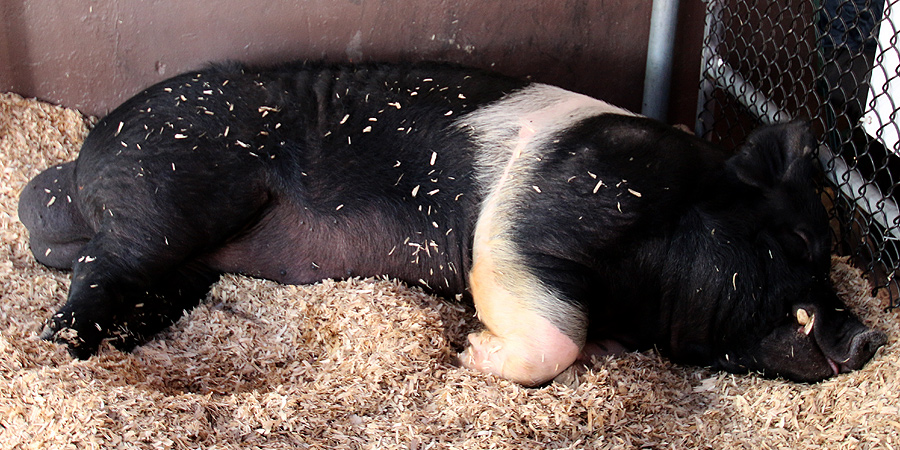 Neither of us really drink beer but there was a beer garden in the Cotton Bowl, so we decided that might be a good place for a photo op.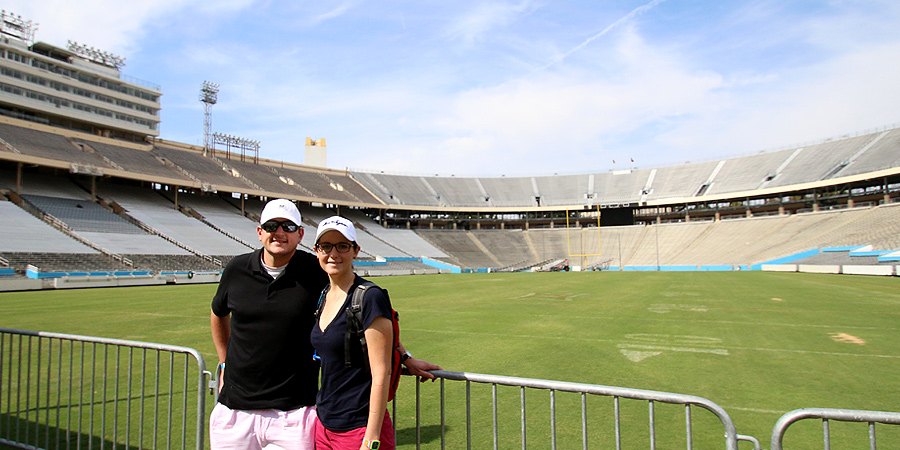 I've told Nathan many times that "I'm not a ride person" but of course, being at the Fair, it only makes sense to go on a ride. The famous Ferris Wheel had too long of a line so we saw the Pirate Ride. From afar, this ride didn't look very scary but now that I've survived it, I don't need to do that one again. I know it's stupid, but I hate the feeling of my stomach going up in my throat… I feel like I can't breathe. So while everyone else on the ride quietly enjoyed it, I had my head buried in Nathan's shoulder, small tears streaming down my face, laughing and screaming "Oh God! Oh God! Oh God!" all at the same time.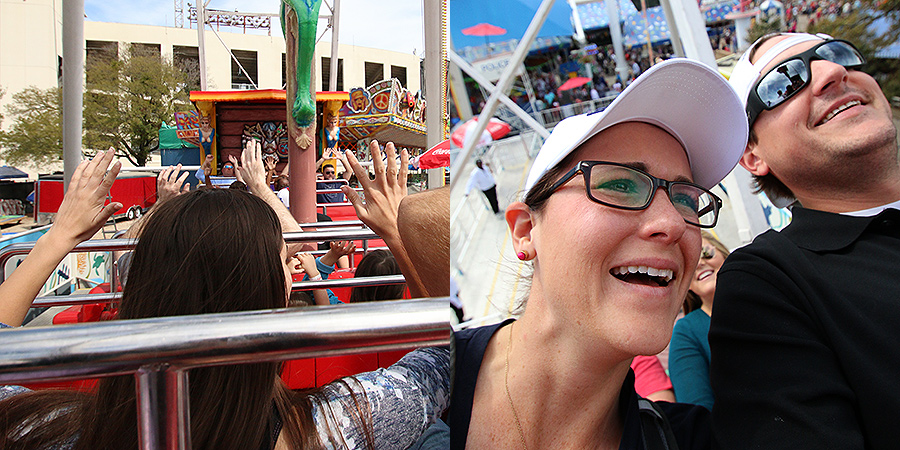 Of course, we had to see Big Tex. Big Tex has become the cultural ambassador to visitors at the Fair and a cultural icon in Dallas.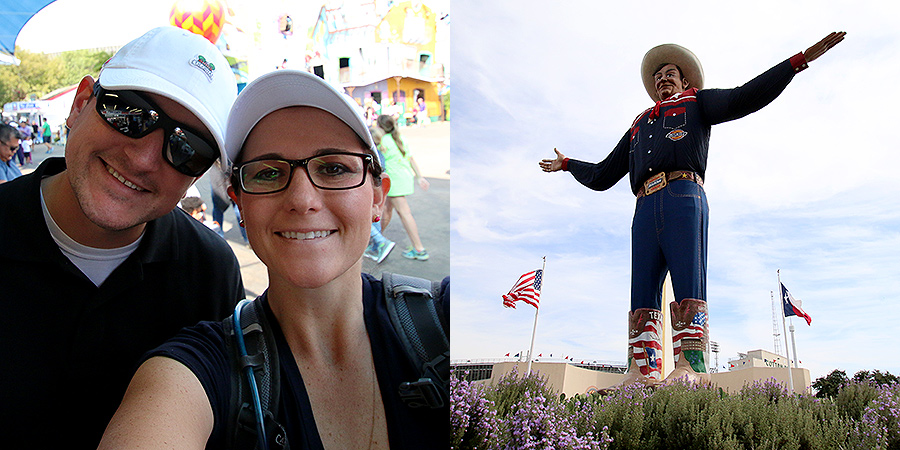 We had a blast and especially for those who aren't from the DFW area, mark your calendars for the State Fair of Texas for next year. It's a great way to spend a Saturday afternoon.