Back in January, Nathan, Brian, Kilgo and I bought a 4-hour guided fishing trip on Groupon and after months of planning and rescheduling due to weather, we finally went on our trip. Pardon the images, with rain on the schedule, I decided not to take my Canon, so the following pics are all from our phones.
As soon as we got going on the water, our guides went 'full steam ahead' and I was convinced I'd fly out of the boat. As you'll see in the video, I had mixed emotions… terror… laughter…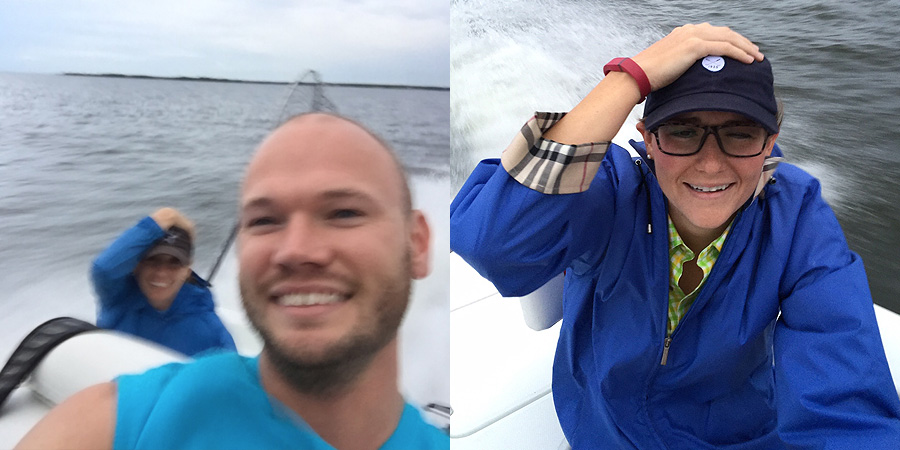 Nathan and I really had a fun time and we ended up getting the year-long fishing license, so I'm excited to see where else we can go catch fish.
Nathan wasn't afraid to actually touch the fish and take them off of the hook. I, on the other hand, had our guide Sky help me out there. Fish are scary.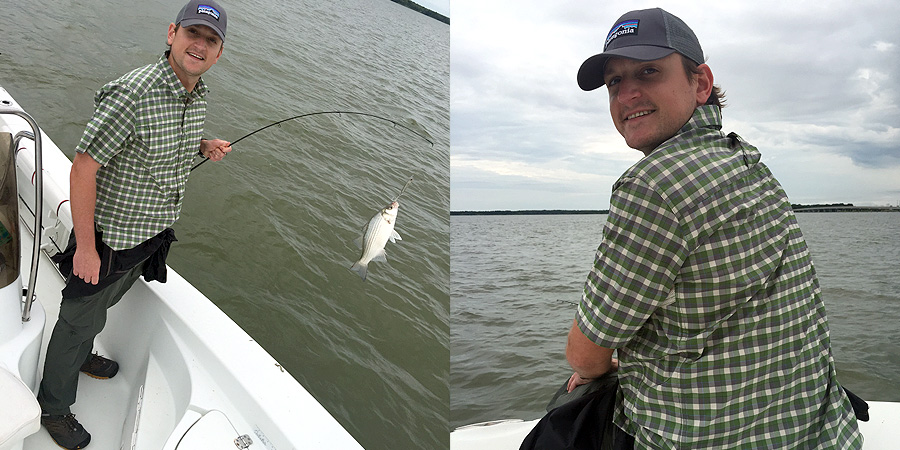 Love this picture of Kilgo and Brian. They look like real fishermen.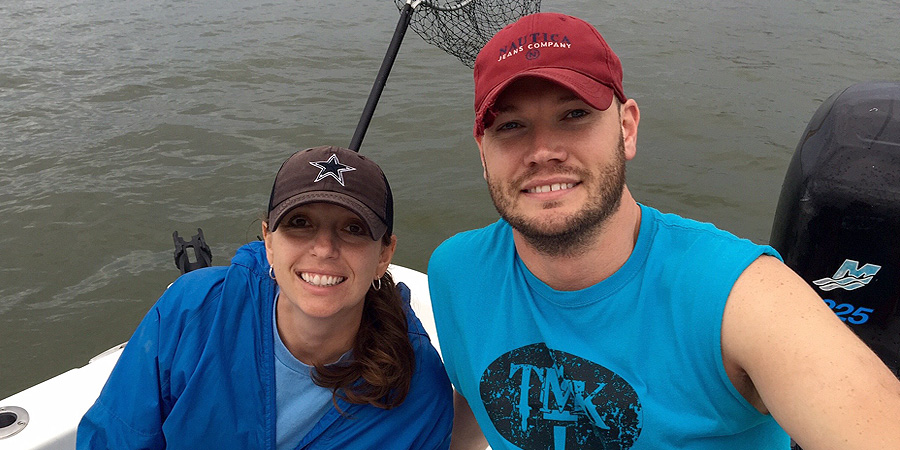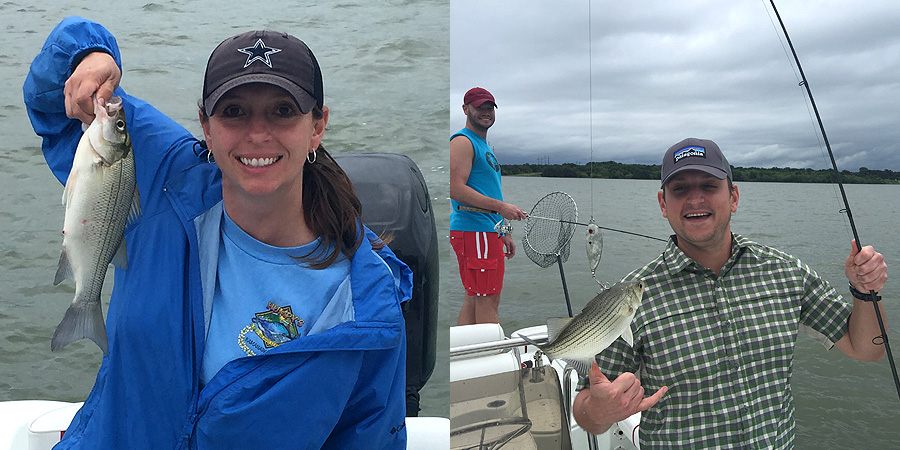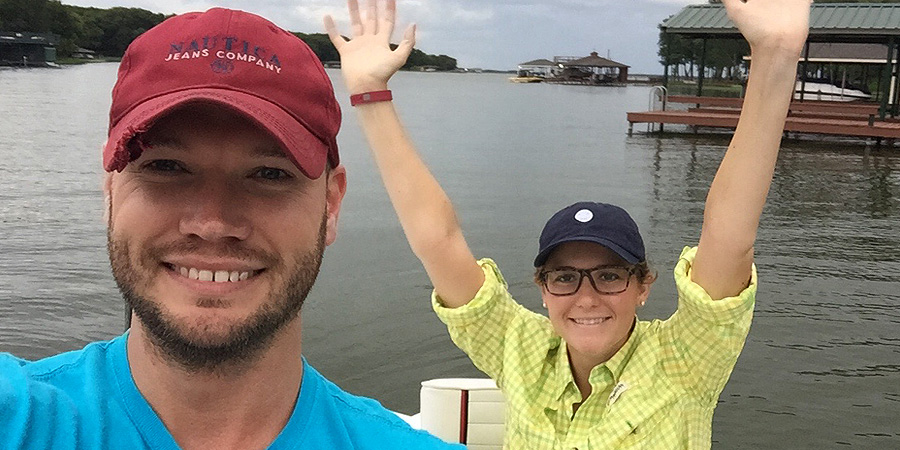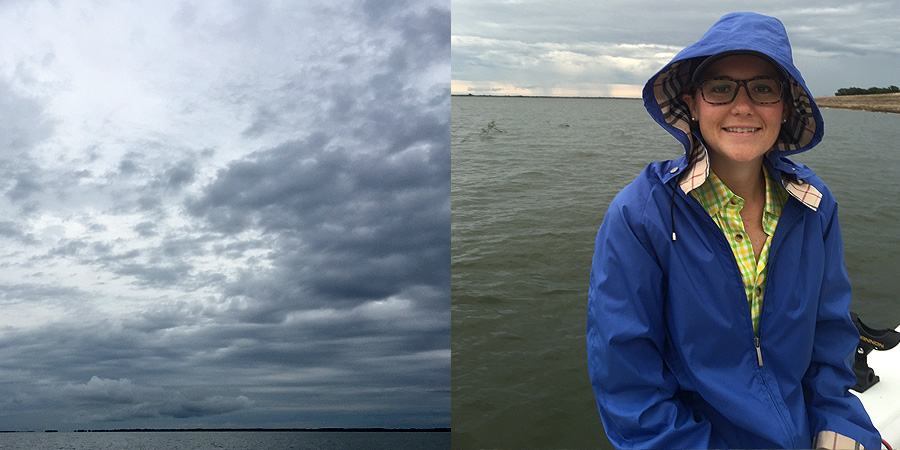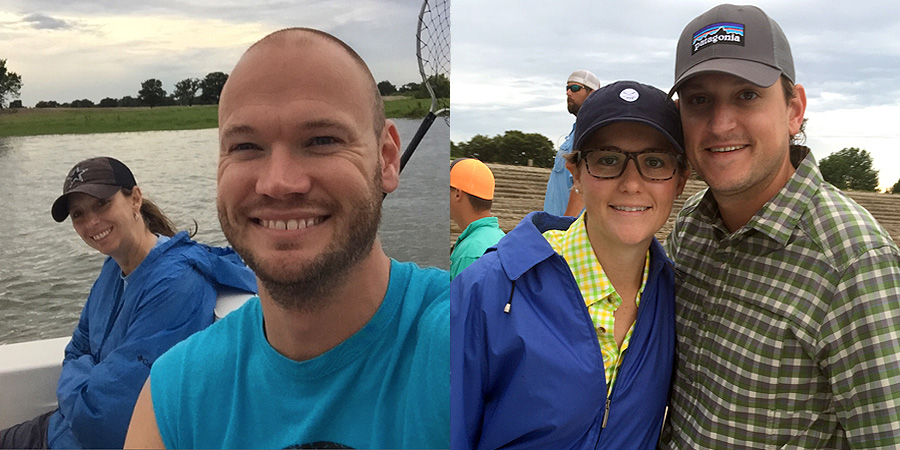 Unfortunately, our guide's fish radar broke, so we had no idea how many fish we would catch. It wasn't as many as they usually catch, but still enough for us to each take some home to eat!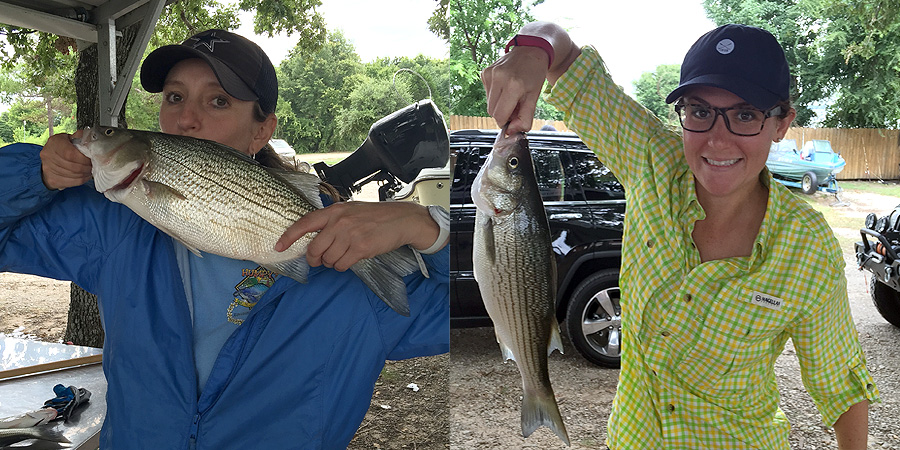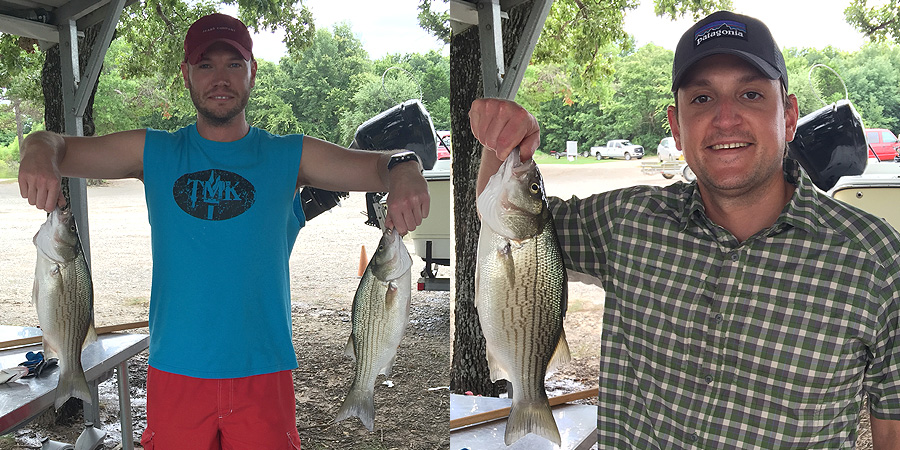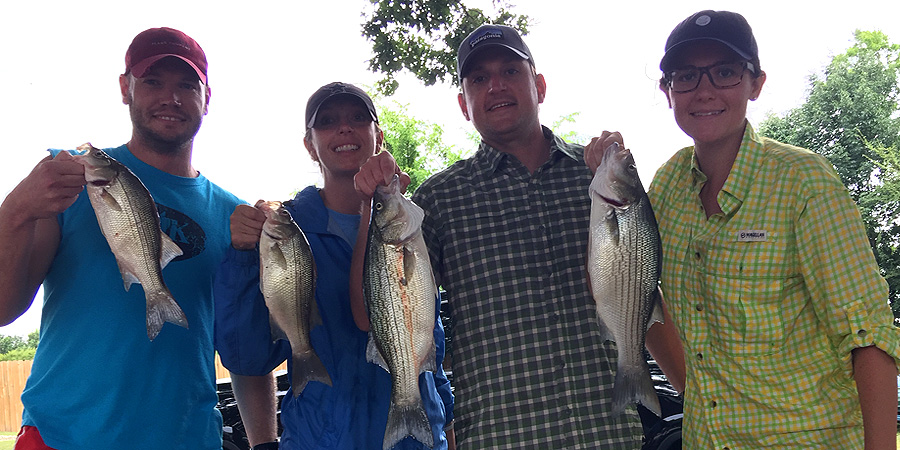 Once I got home, it only made sense to finally try using my Fry Daddy and make little fish nuggets. I have to admit, they were pretty awesome!