For this year's second annual ski trip to Ruidoso, New Mexico, we stayed at Andrea's house (a friend to Nathan's parents). She has a wonderful home in the mountains that has a beautiful view. Below is the view from her back porch after a light snow. How gorgeous!
We couldn't have asked for better weather. For our drive from Fort Worth to Ruidoso it was sunny and in the high 60s/low 70s, yet during our first night, it snowed.  Everywhere you go in this area, there are deer, wild turkeys and elk. Here is a herd of elk we saw one morning by the local elementary school.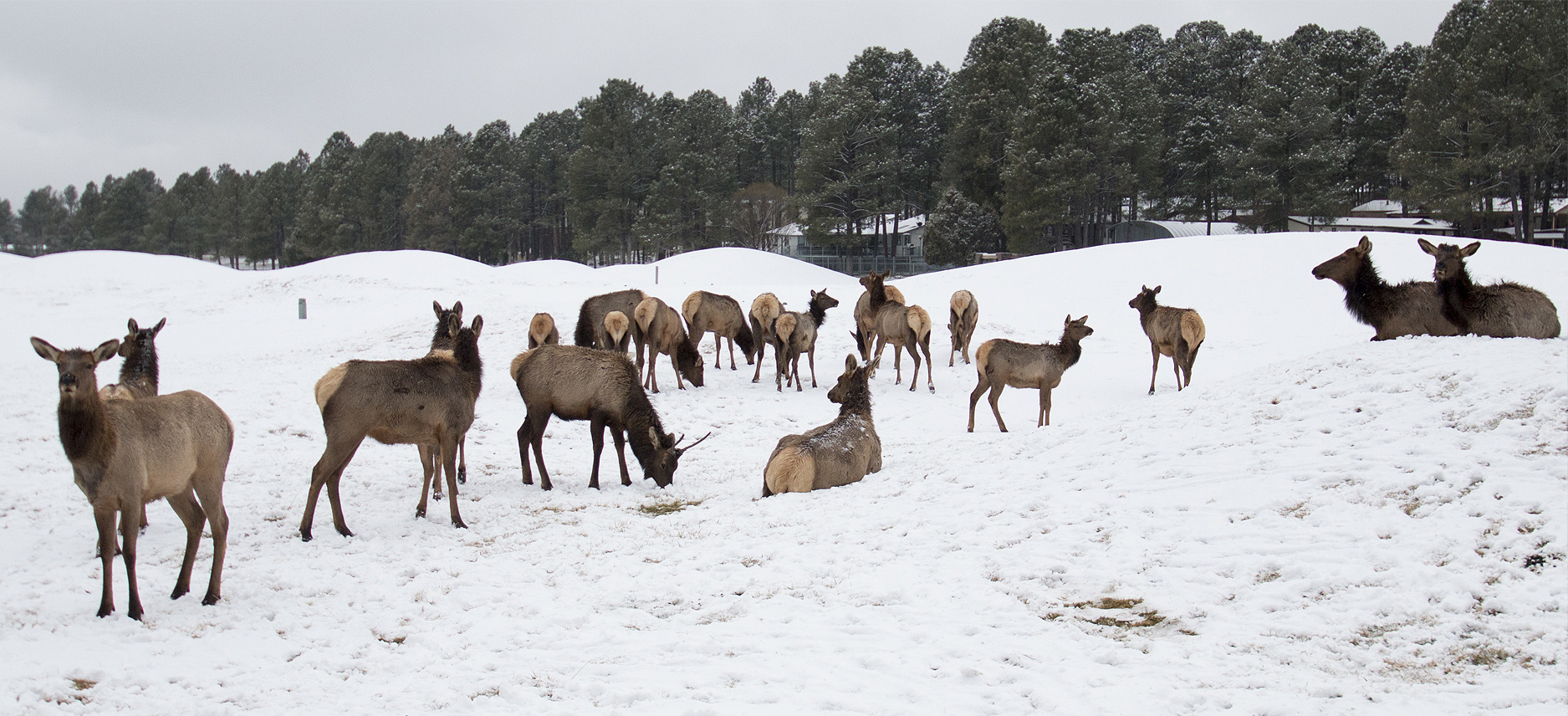 We arrived on Saturday evening and had a late dinner at Rio Grande Bar & Grille. I had a loaded baked potato.
On Sunday we took it easy and ate lunch at the Inn of the Mountain Gods and then had dinner at the Texas Club.
Monday was our first day of skiing at Ski Apache and it was gorgeous driving up the mountain.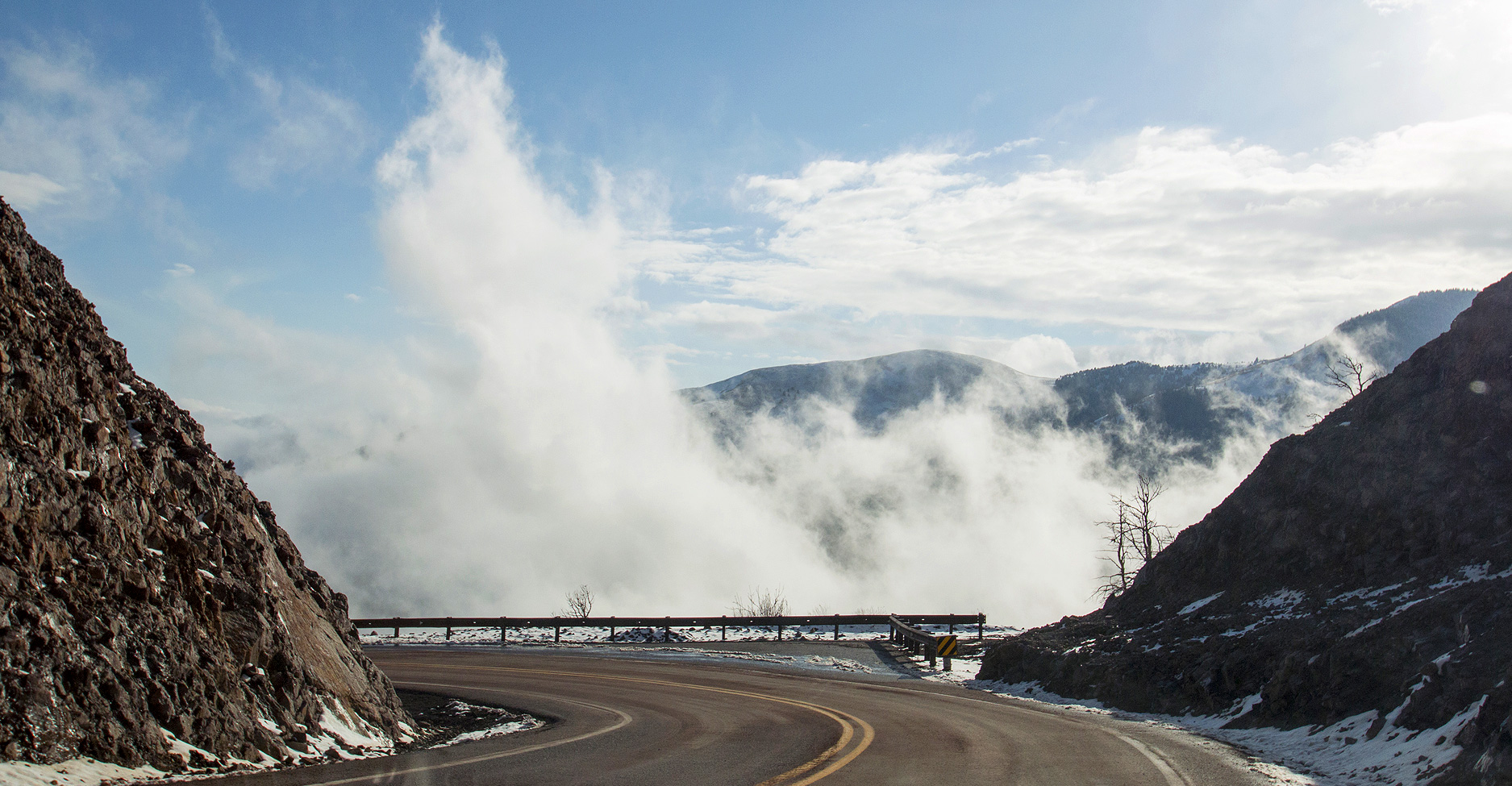 Wow – why am I so pale? I guess I need more sun in my life. The views driving up were so pretty, we were literally driving in and out of the clouds.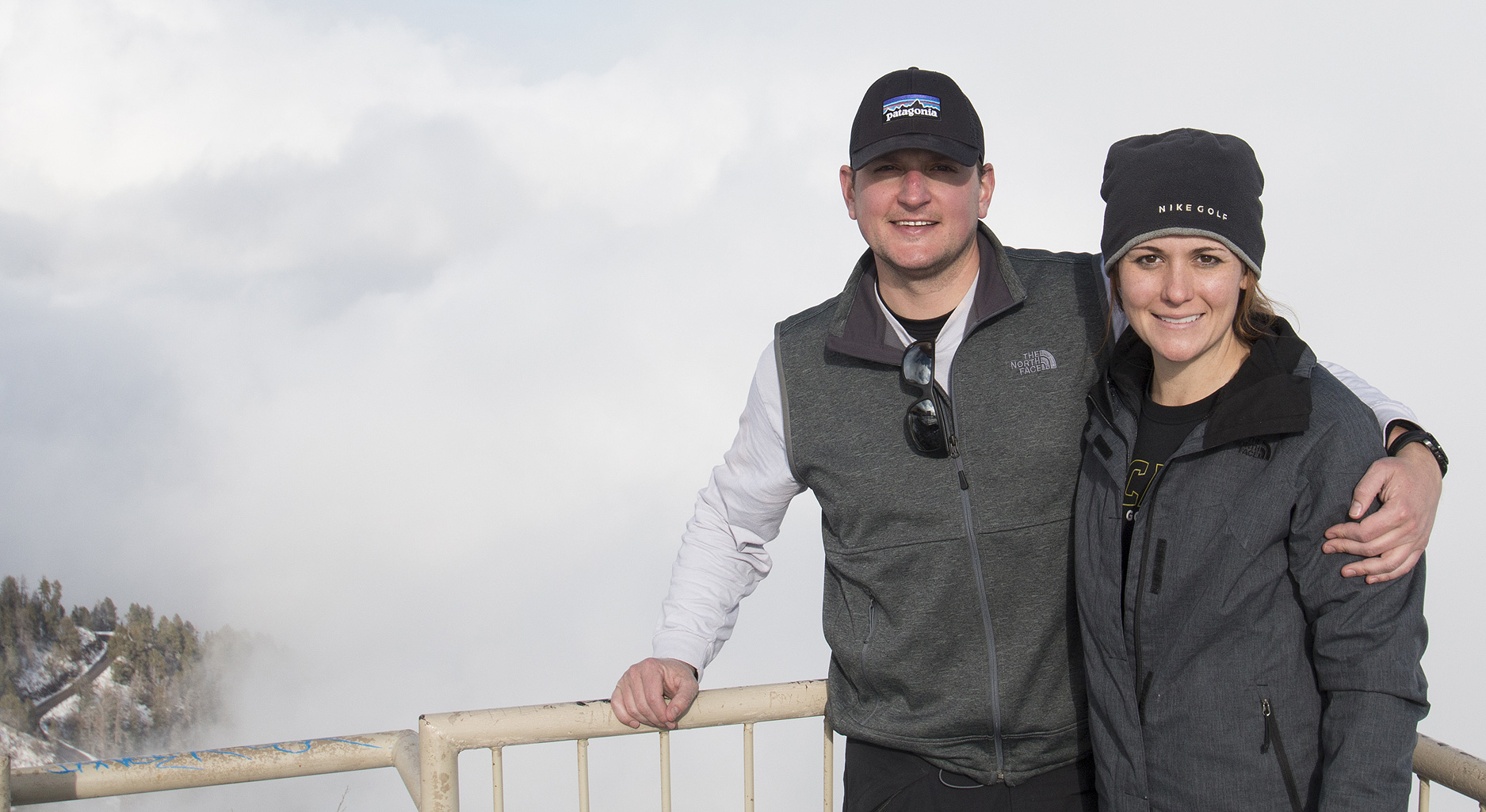 The drive up to Ski Apache is 12 miles long.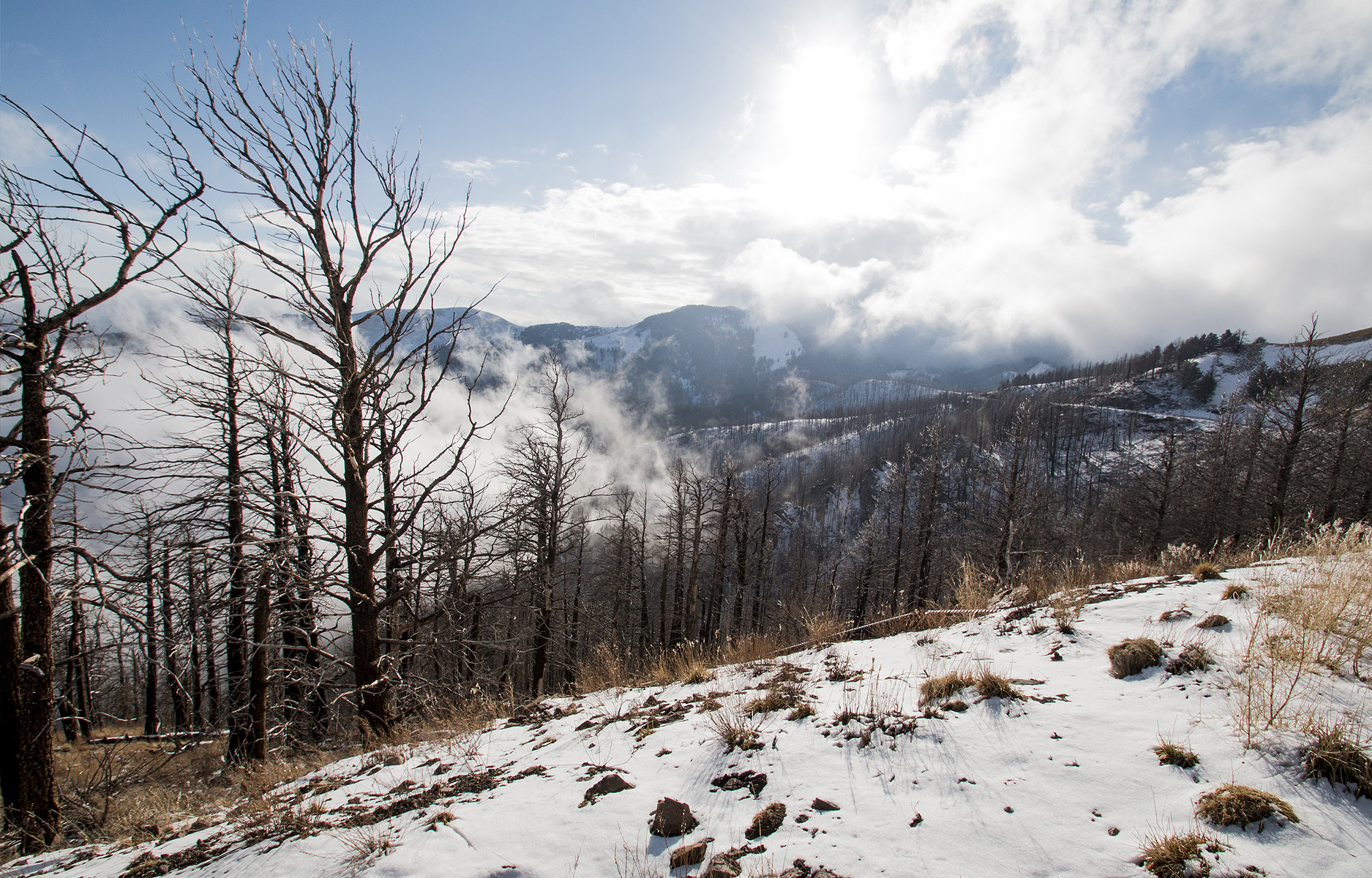 Tuesday was our second day skiing and it was awesome! The visibility was literally next to none. I think I'll definitely frame the picture below on the ski lift.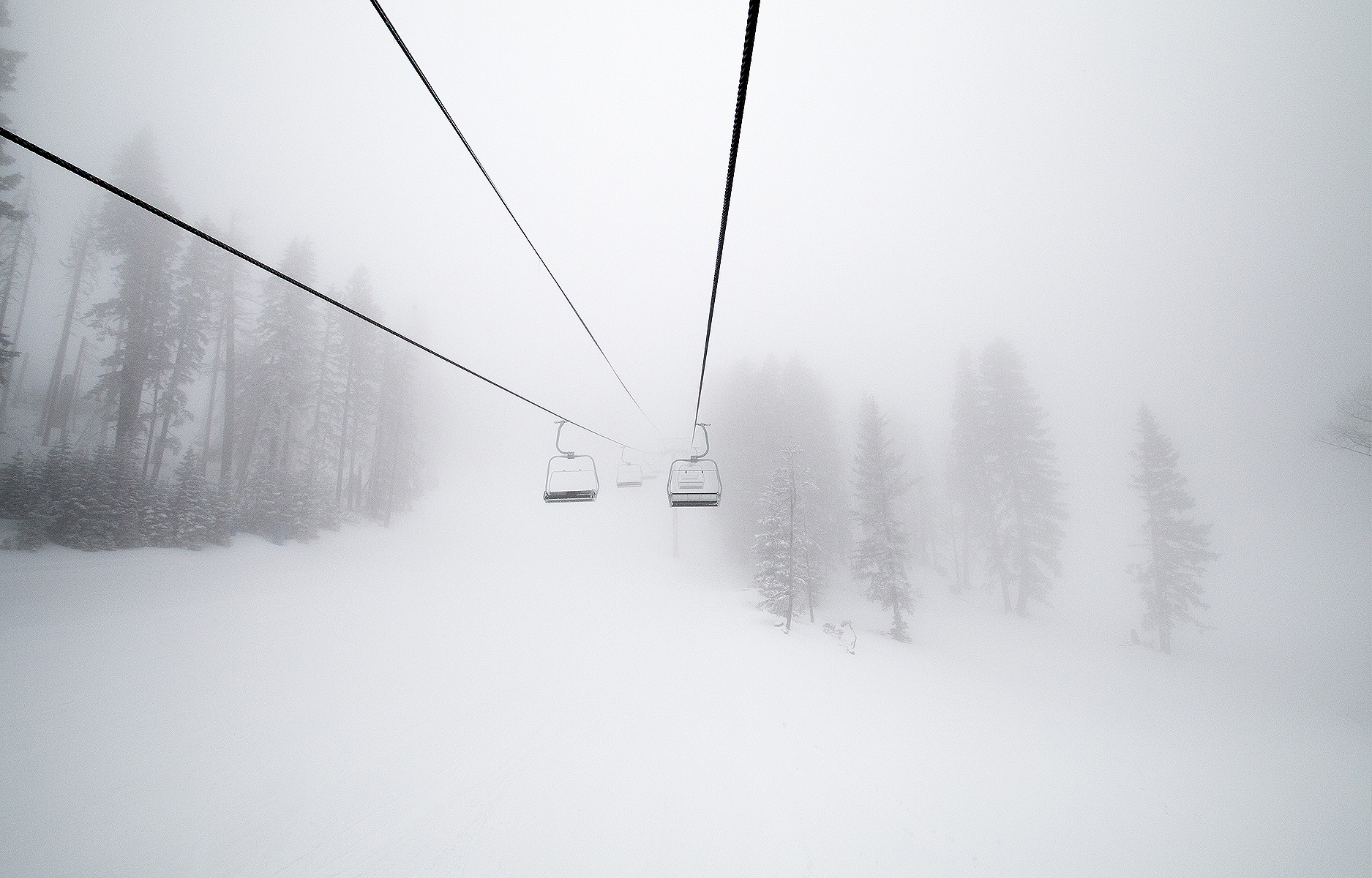 This is only the second time I've gone skiing as an adult so I'm definitely a beginner. However, I think I'm doing pretty good. I stuck mostly with the greens but did end up going on two blues.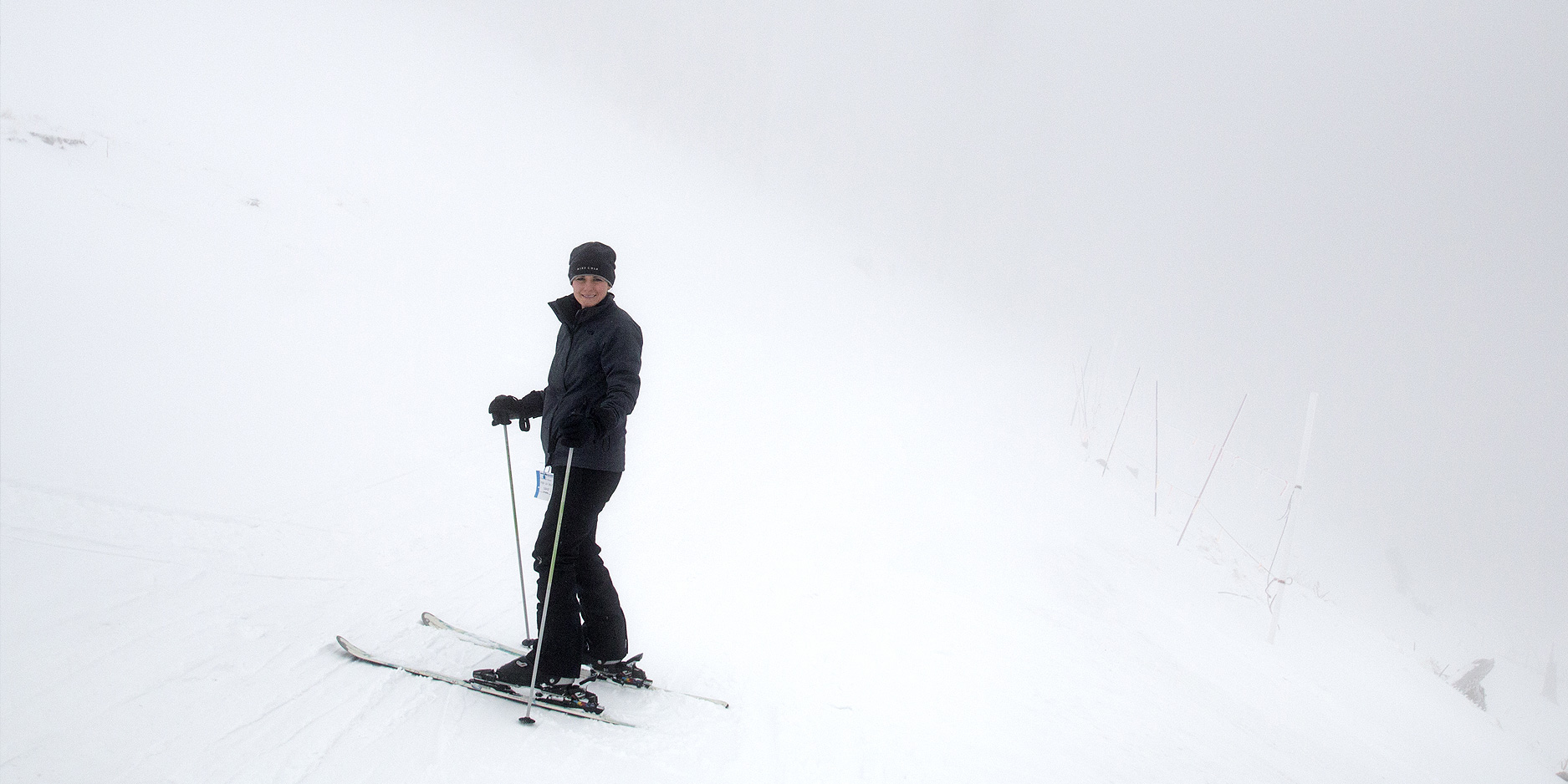 Nathan has about as much skiing experience as I do and he's also doing awesome! We both think if we can come up here once a year and ski for a few days, that we'll end up being really good.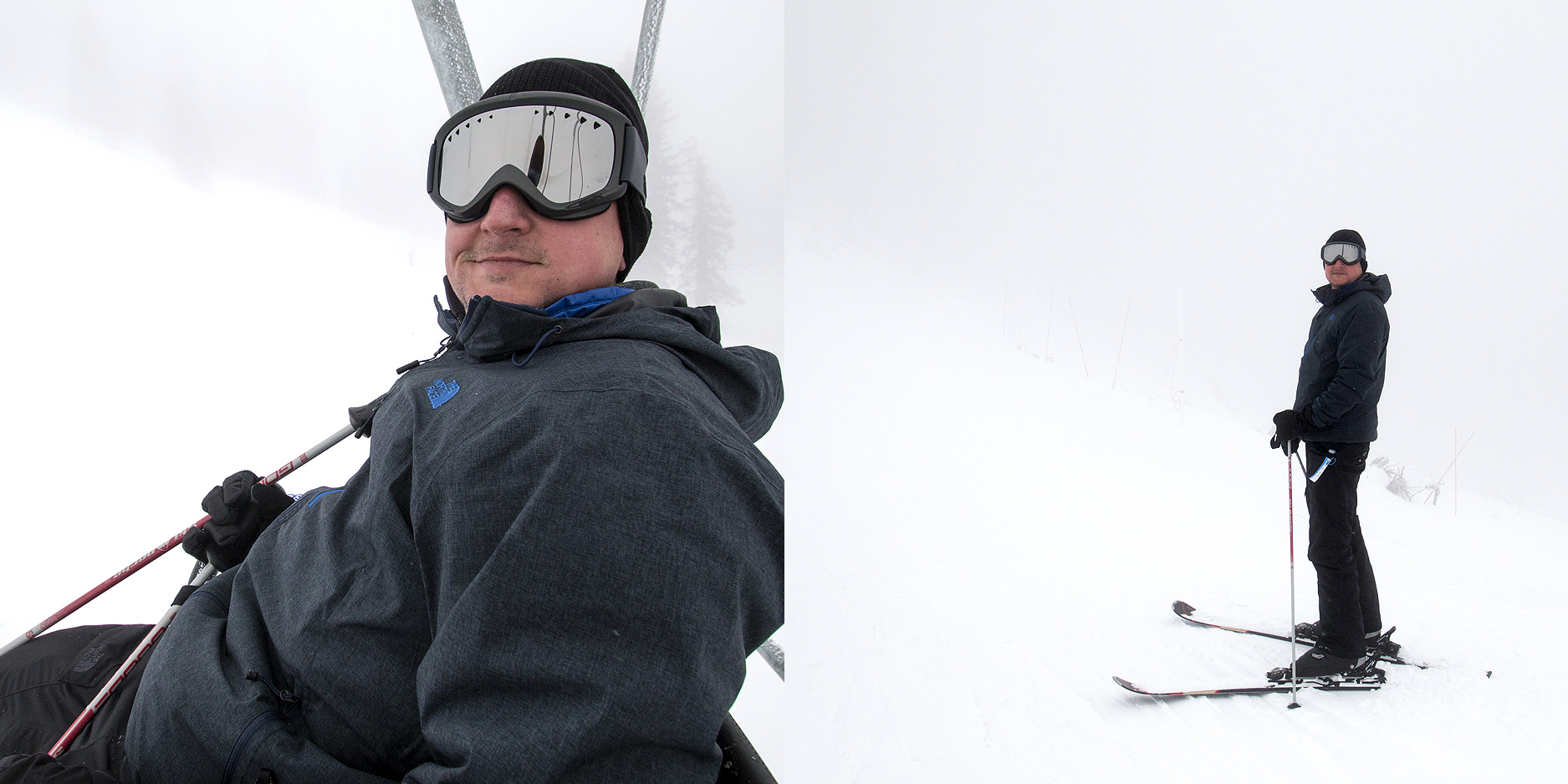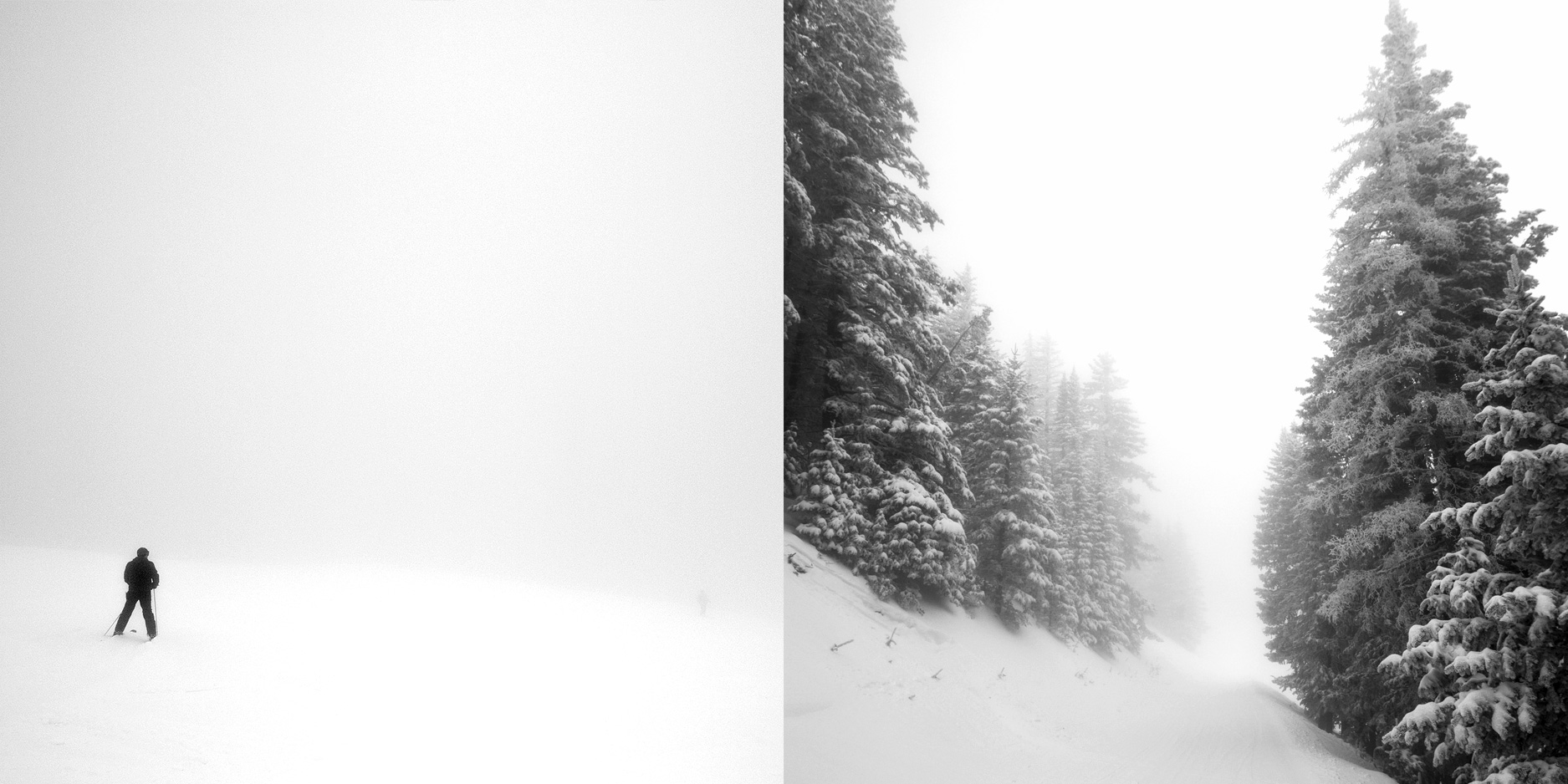 After a morning on the slopes, we went with Nathan's parents to the bowling alley. It was really fun because I have always had great memories at good ole' Huntsville Lanes growing up.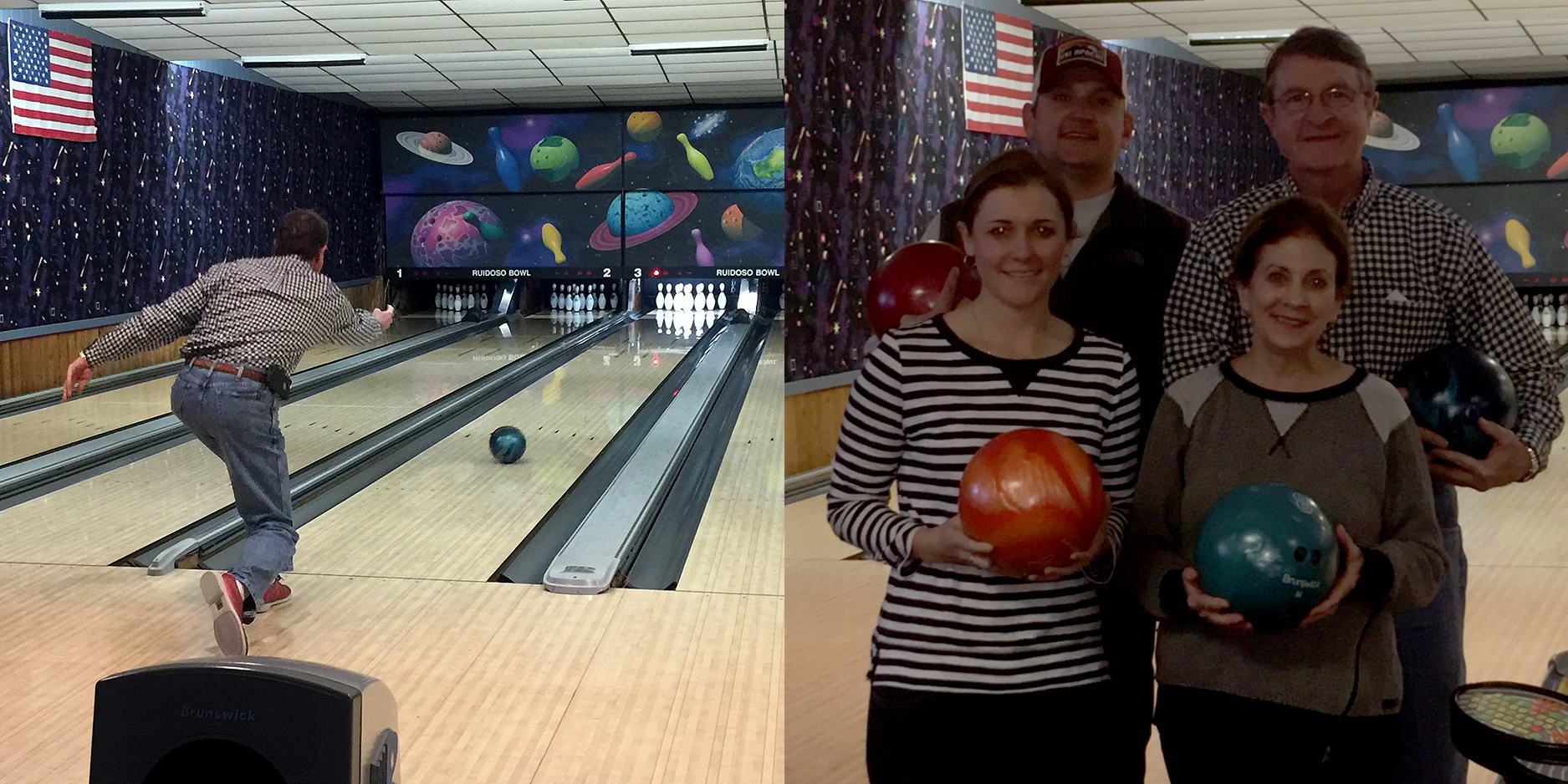 Since Tuesday was also Valentine's Day, Nathan and I ate dinner at The Ranchers Steak & Seafood. Nathan had the prime rib and I had the Alaskan king crab dish – which is my favorite meal! He helped me pick out some really beautiful opal earrings and necklace and I helped him pick out some new sunglasses.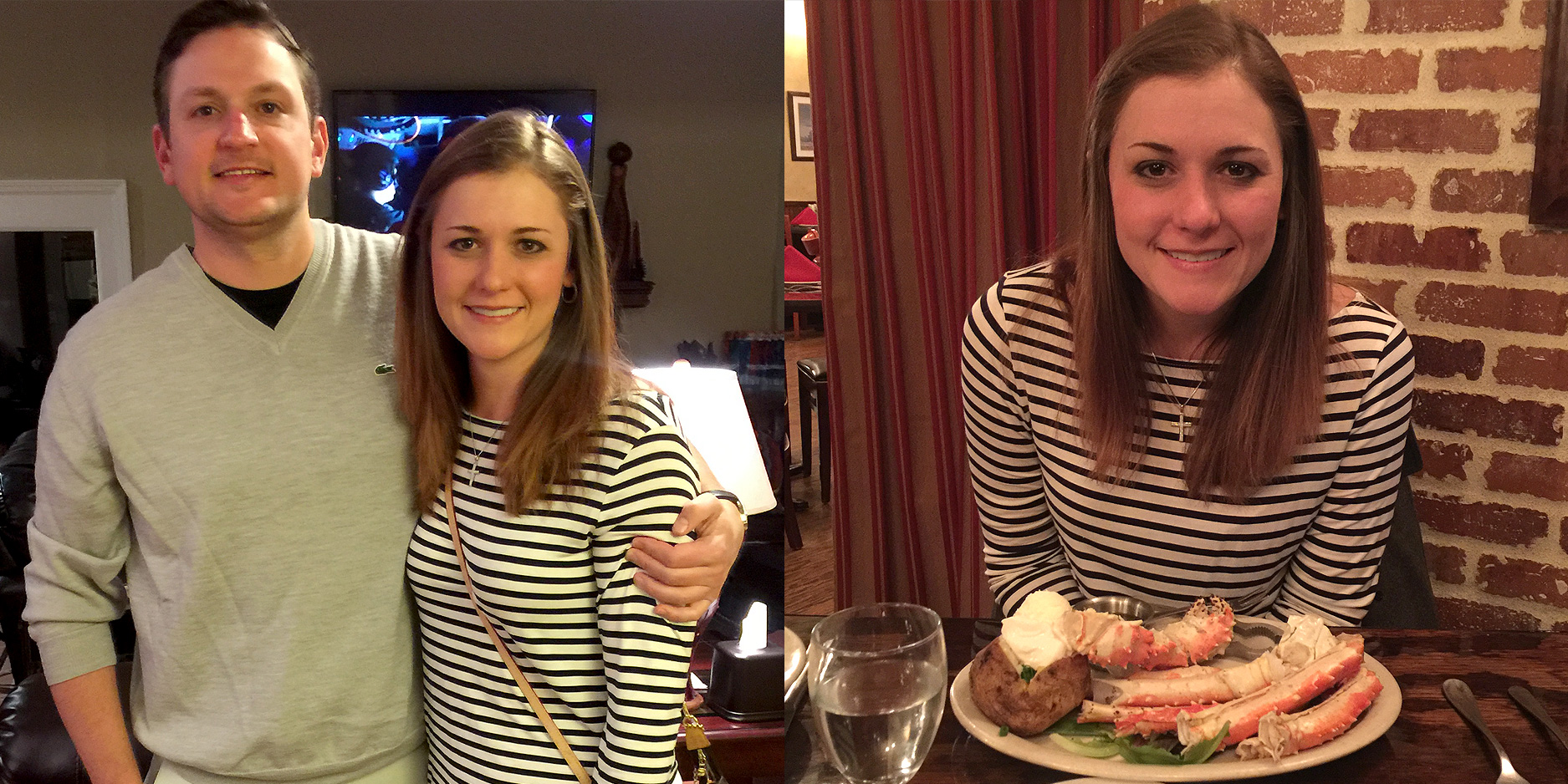 On Wednesday morning we ate at The Log Cabin and I had the pecan waffle with a side of bacon. I'm on a big bacon kick right now. 🙂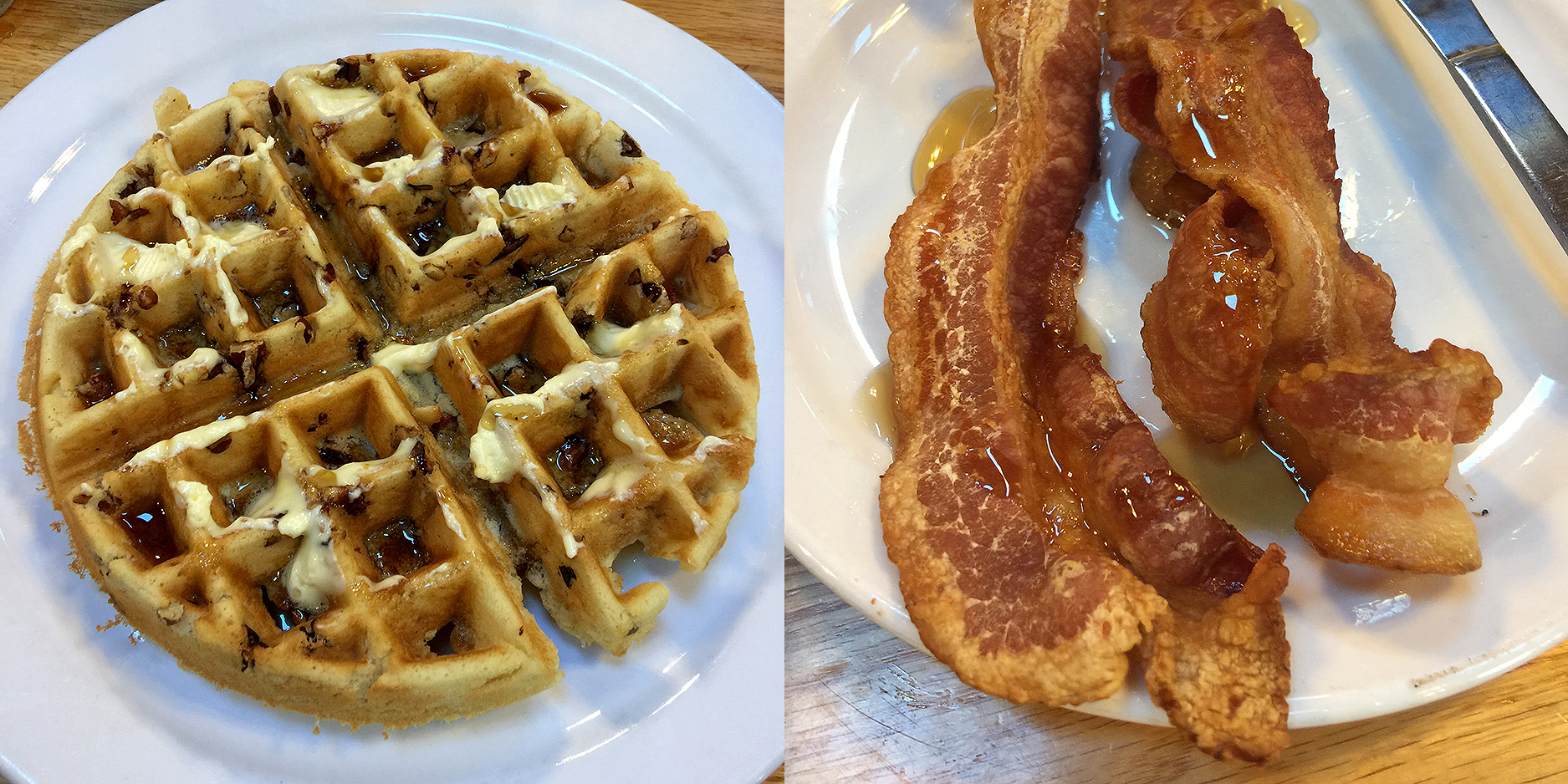 After breakfast (we've eaten so well on this trip) we decided to go and play a little disc golf. Nathan is really good… while Gary and I are… well, we are still working on our game. Suzanne joined us for what ended up being quite the hike. The fact that none of us lost a single disc is pretty remarkable.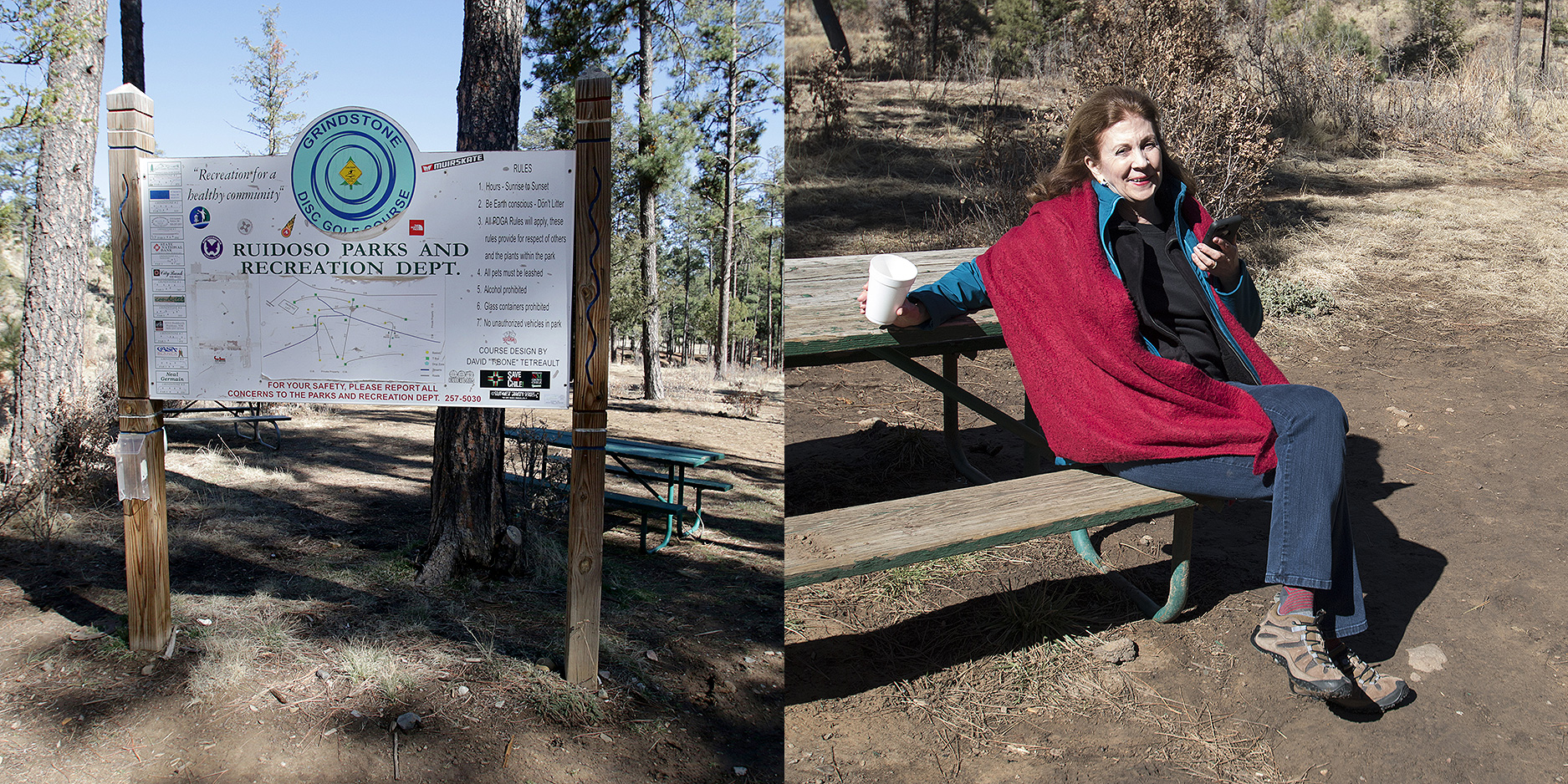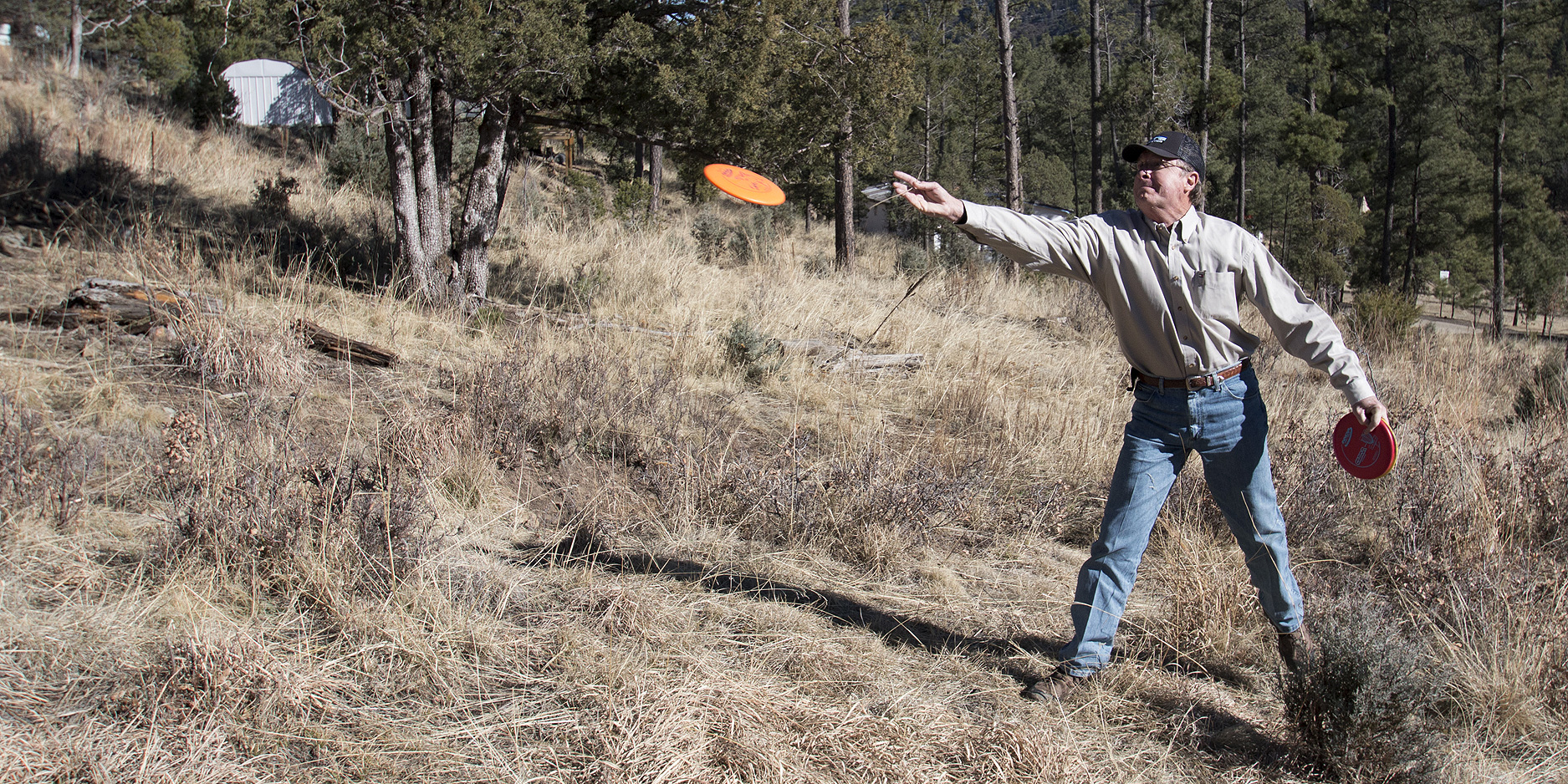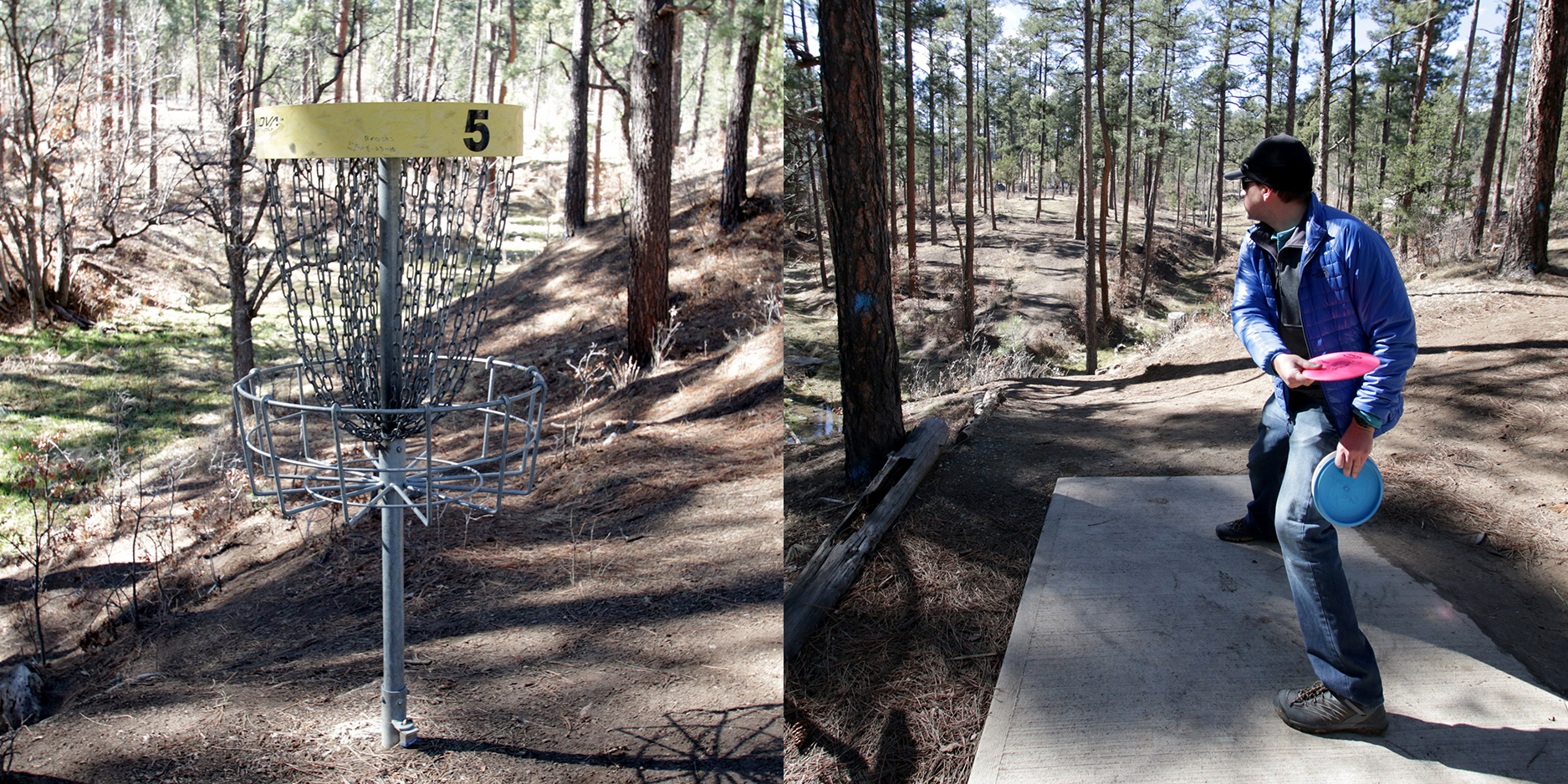 Thursday was our last day on the slopes and I went down two blue slopes, which means I'm definitely improving.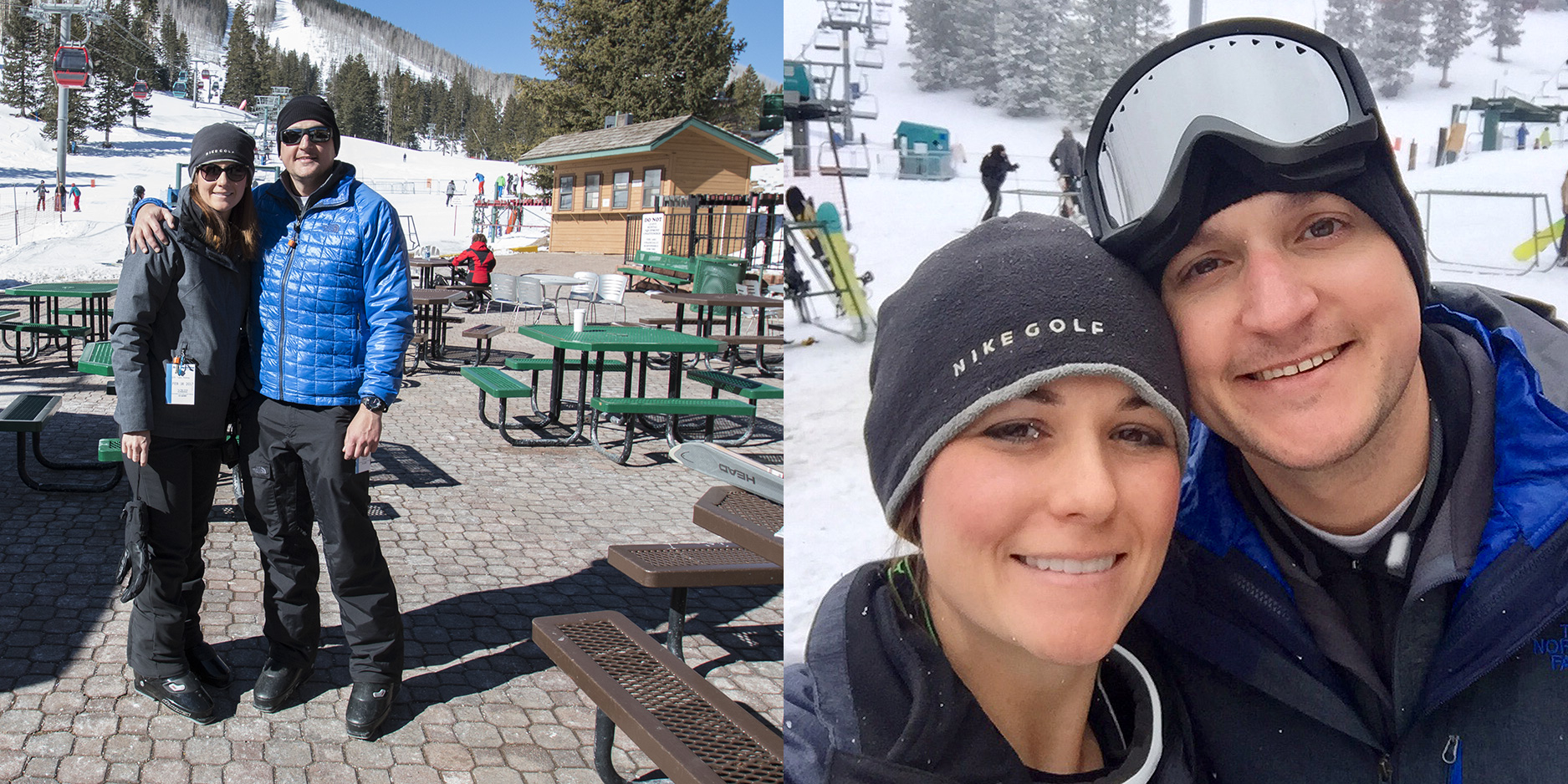 We got lucky again with the clouds on our way home, look below at how gorgeous the view was driving down the mountain. We were literally in the clouds.


Our last day was spent with Nathan's parents while they house hunted for a vacation home and.. fingers crossed… they may have found one. I don't want to say too much and jinx it, but it could be really awesome and the location is great!
On our drive home, we stopped at Aunt Shirley's house for an awesome breakfast – green chili quiche, cinnamon rolls, fruit and asparagus with a dill dipping sauce. Everything tasted so good and it's always so wonderful when we get to stop and visit with her. She lives in Roswell, NM, home of the aliens.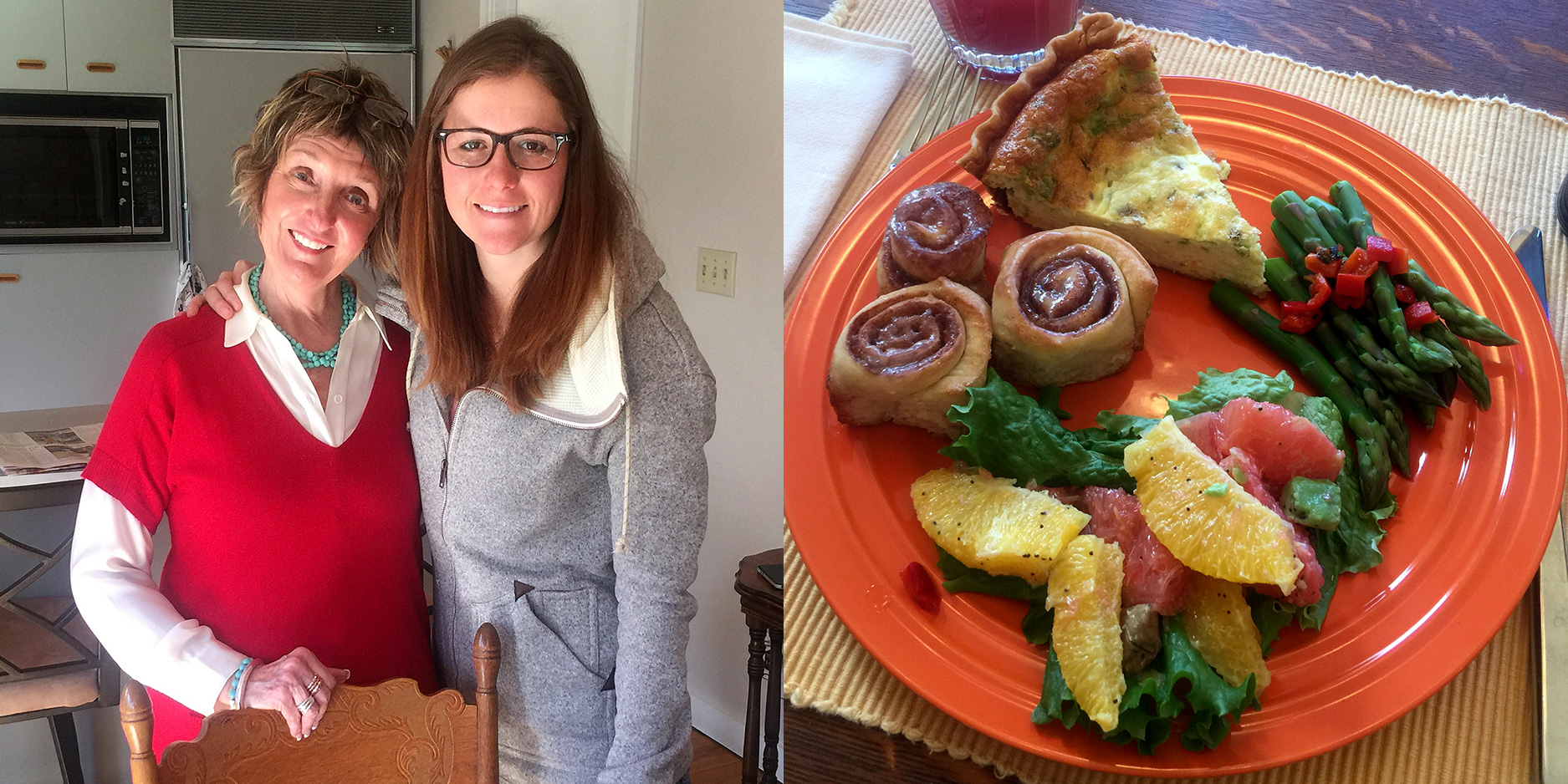 We had a wonderful vacation and I'm so thankful that Nathan's parents let me tag along – such wonderful memories were created. Now back to reality!