Last week Nathan and I went on a week-long ski trip to Ruidoso, New Mexico with his parents. They rented a great 3-story cabin that had an awesome deck.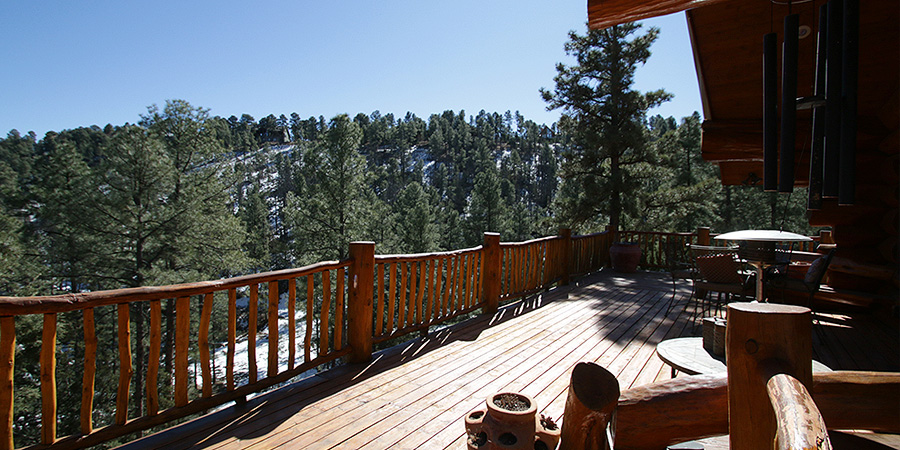 Our first winter adventure was to Ruidoso Winter Park to go tubing.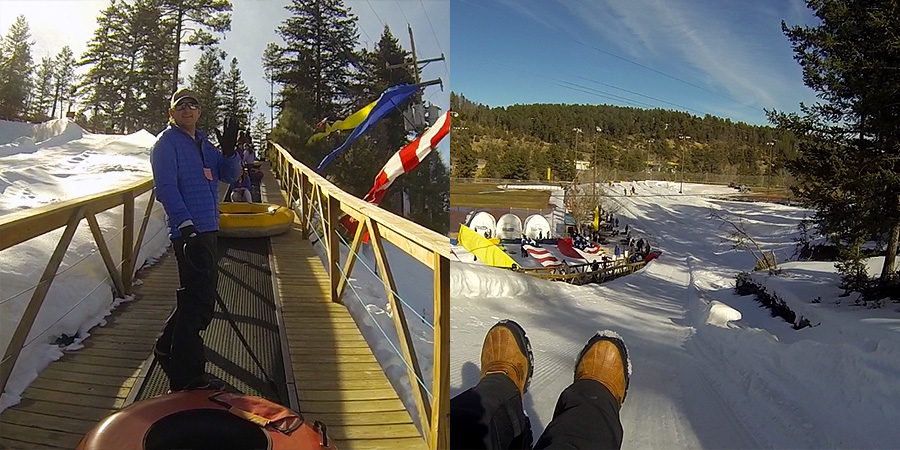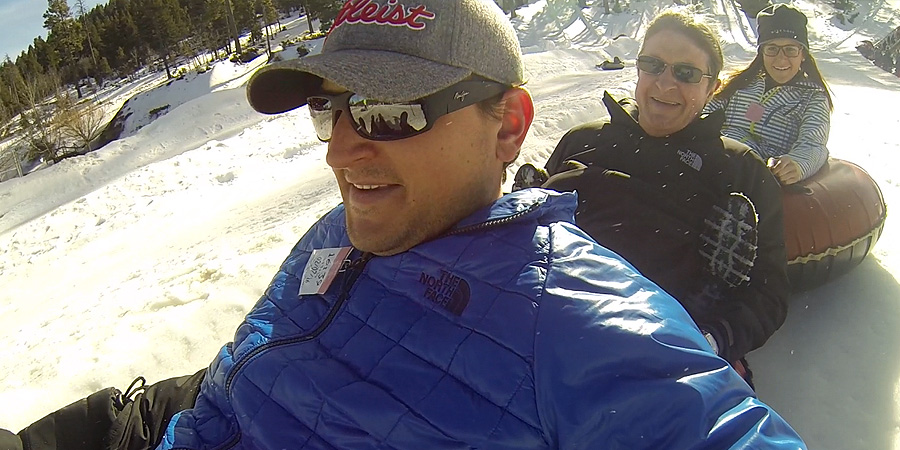 Nathan and Gary were brave and went on the fast runs while Suzanne and I stuck to the beginner ones. Needless to say, we were still scared.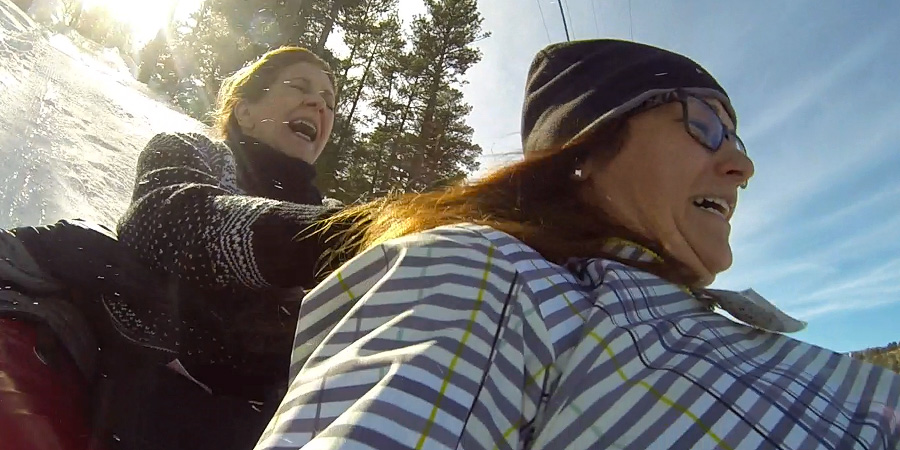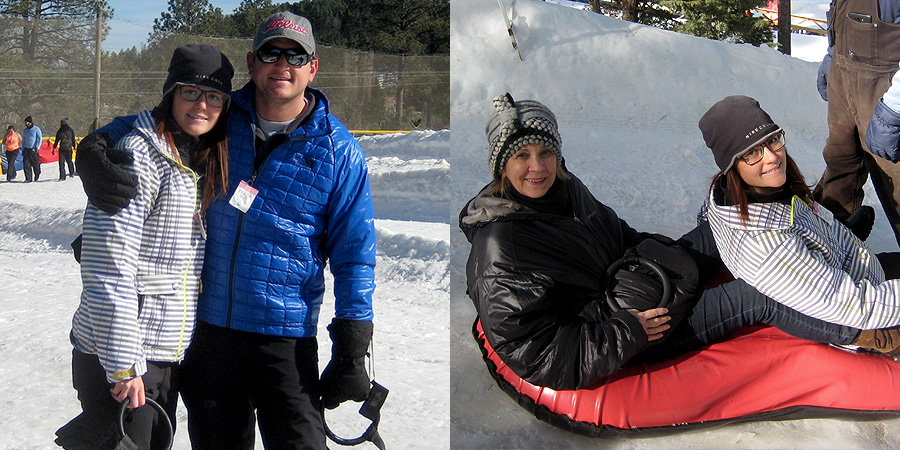 It was so much fun and a good 'warm up' to hitting the slopes.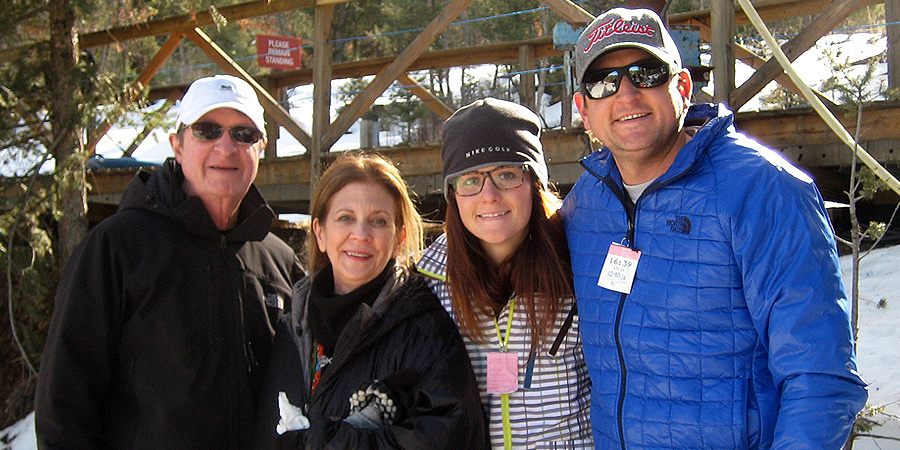 For our first real ski day (at Ski Apache) Nathan, Gary and I took a group ski lesson. We all decided that we didn't know anything about skiing and would let a professional help us.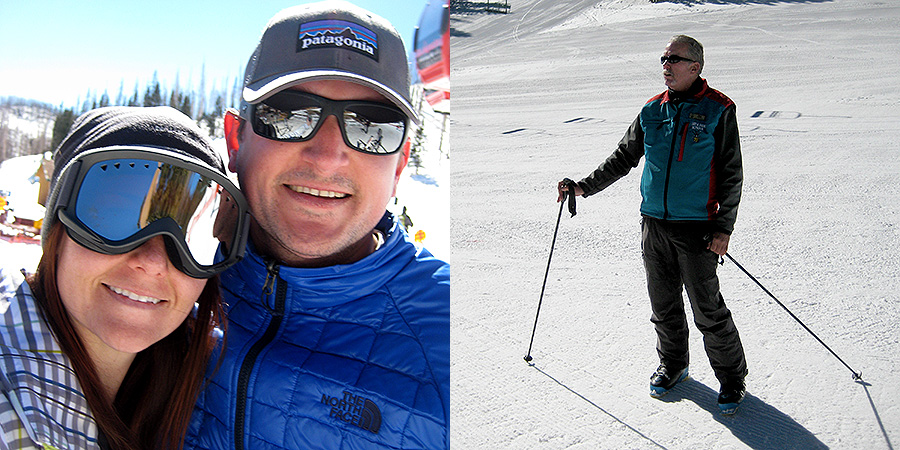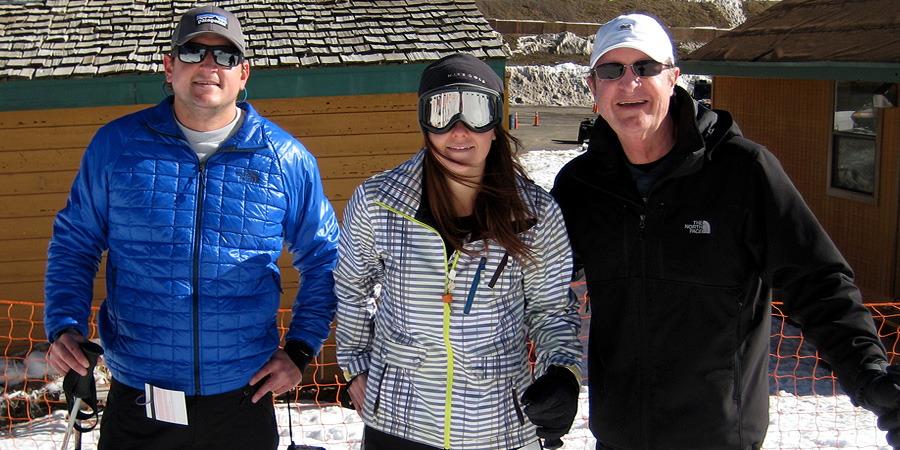 After learning all of the tricks of the trade, we were ready to hit the slopes!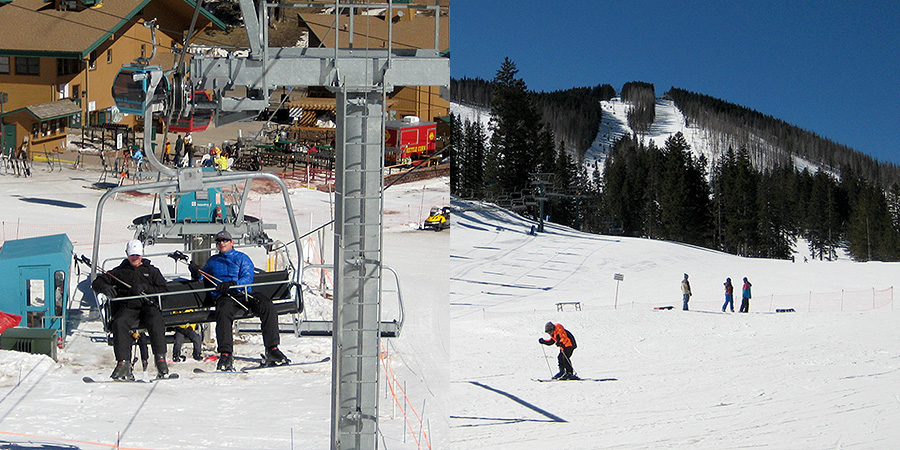 Total, we skiied for 3 days. I'm hooked!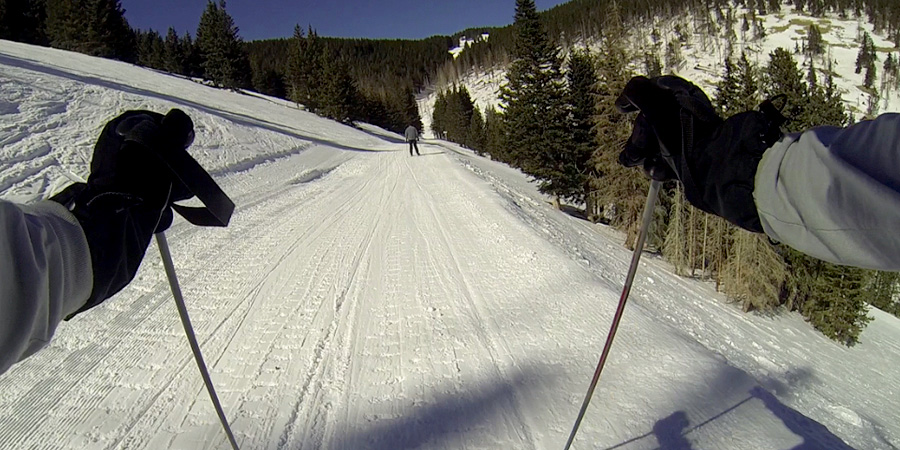 Here I am zooming down the mountain… I wonder if I'll be ready for the 2018 Winter Olympics in PyeongChang, South Korea.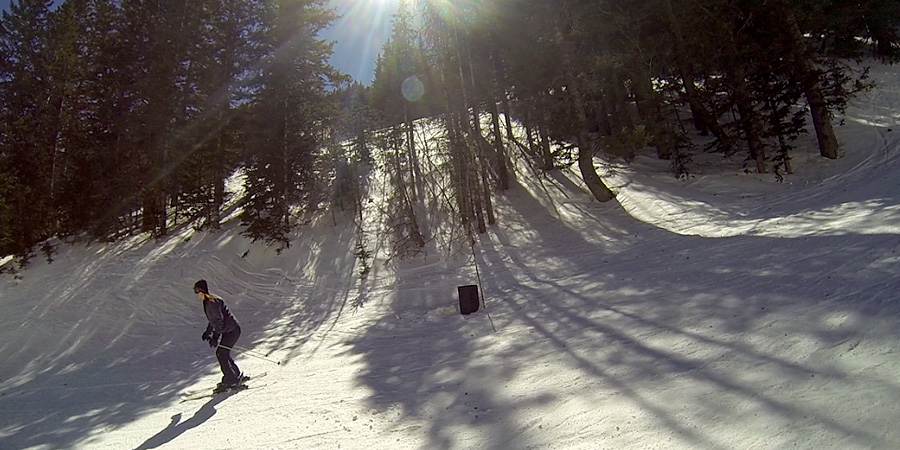 We also stopped at Lake Bonito one day.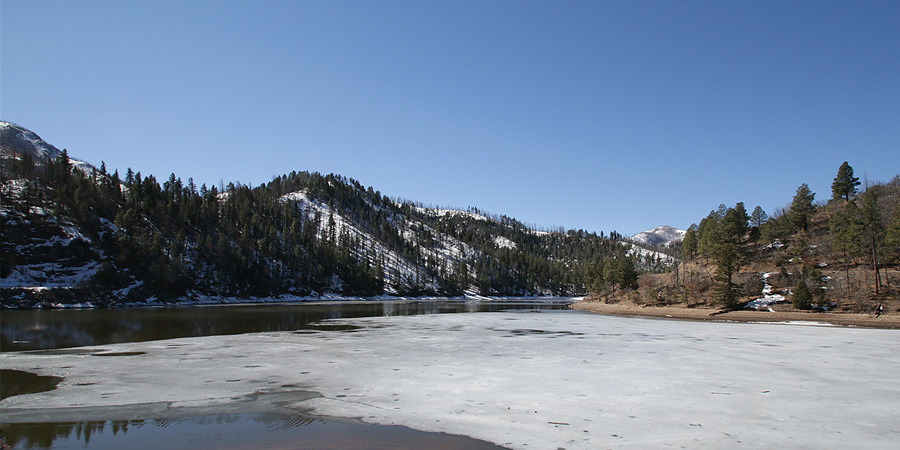 The weather was incredible. During the day it ranged from the 50ºs to high 60ºs. Nathan's parents brought two of their dogs with them and we took Buster and Scout on several long walks.
We had such a blast last week and I'm really looking forward to the next time I can hit the slopes!