This year we decided to spend Thanksgiving in Kingwood, TX at John 4's new home. He and Clare were the best hosts and everything was just so lovely.  Here are some of my favorite moments from our fun week!
For the first time ever in Cochran history, we participated in Kingwood's Turkey Trot. I hope this is a tradition we can continue.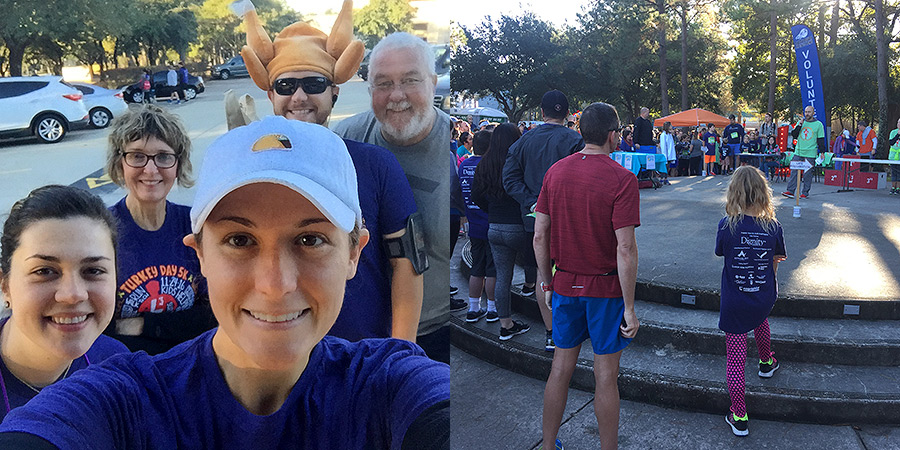 I have to brag on John, he ran the 5k in 29 minutes and had the turkey on his head the entire time!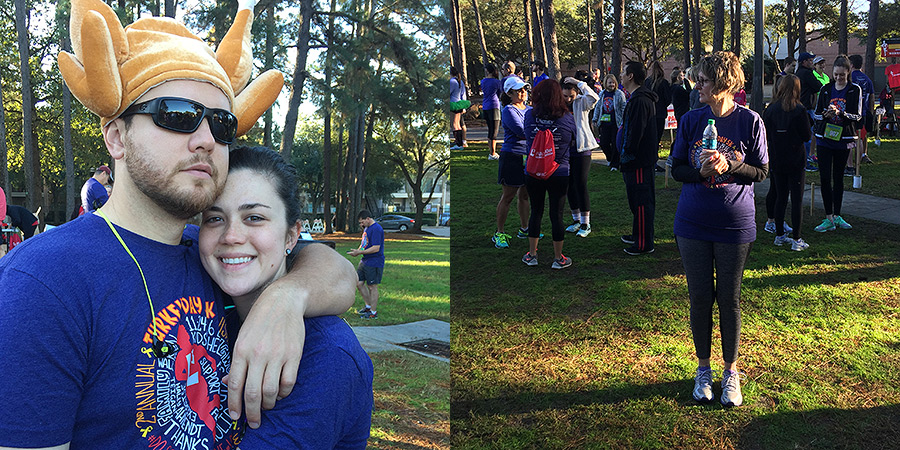 I didn't feel quite as guilty eating to much food since we had a good workout in the morning.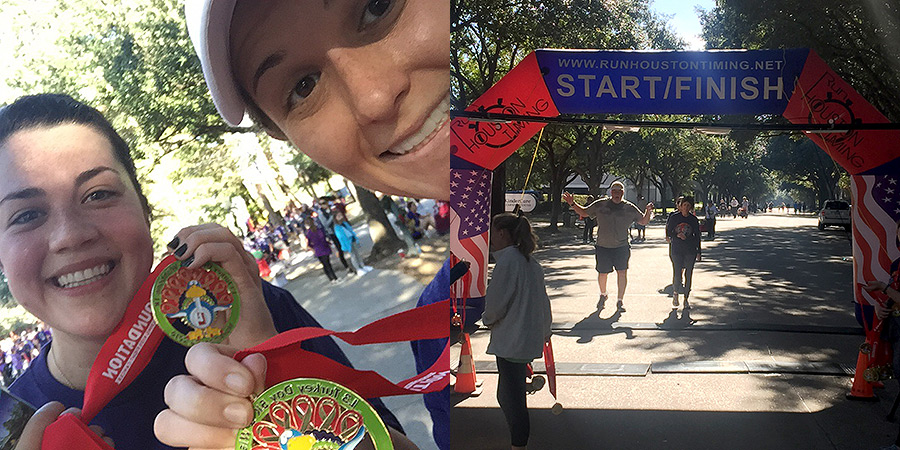 I found these really pretty fall flowers at the Kroger by John's house, so got them for our centerpiece.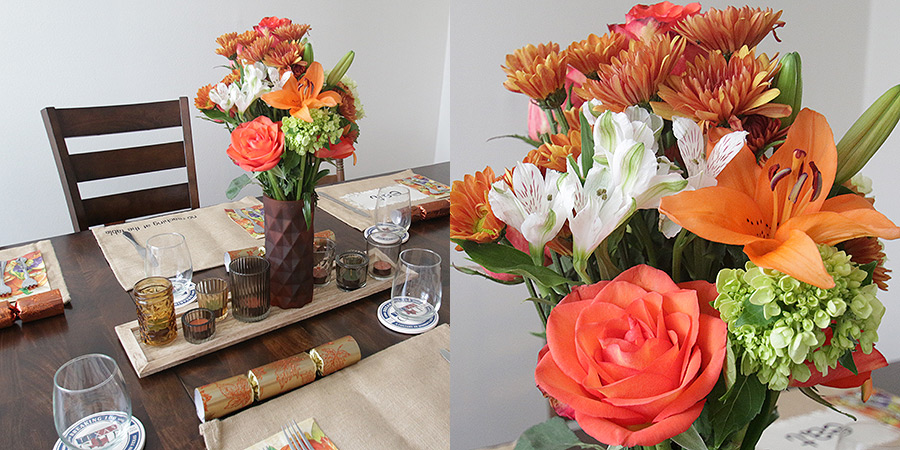 Clare did 95% of the cooking the whole week and she killed it. Gold stars for her! The sweet potatoes were really good, not too sweet, but just right.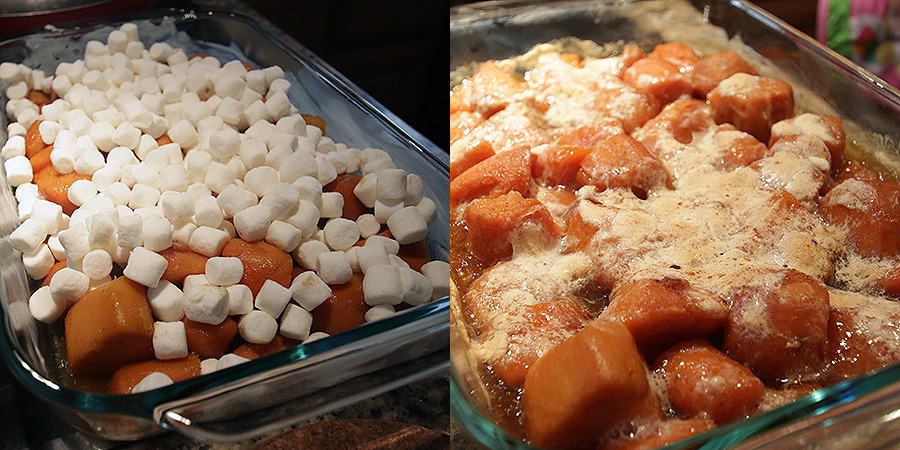 Mom made her stuffing and this year we did it with Jimmy John's bread. It was awesome as usual. Her stuffing is my favorite, I look forward to it every year.  Clare's green bean casserole was really good, it had ground beef in it I believe and of course I love those crunchy fried onions.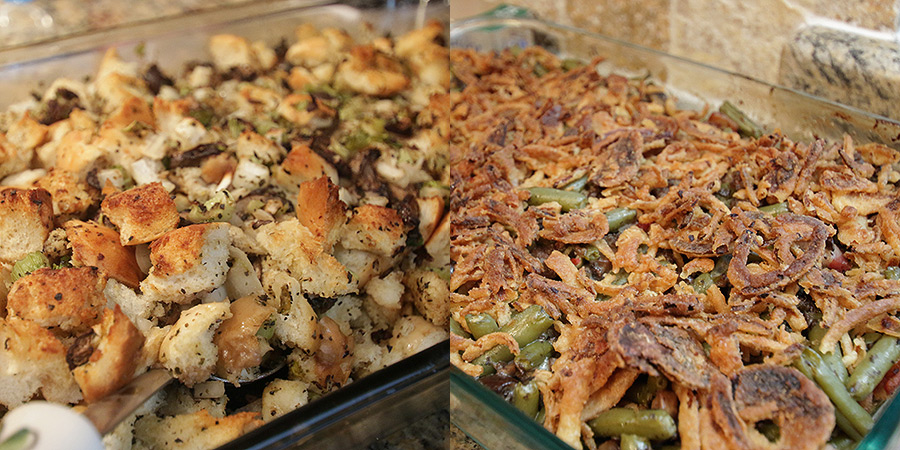 Y'all know how much I love corn casserole and macaroni and cheese. These were ah-mazing. I love my yellow foods so much.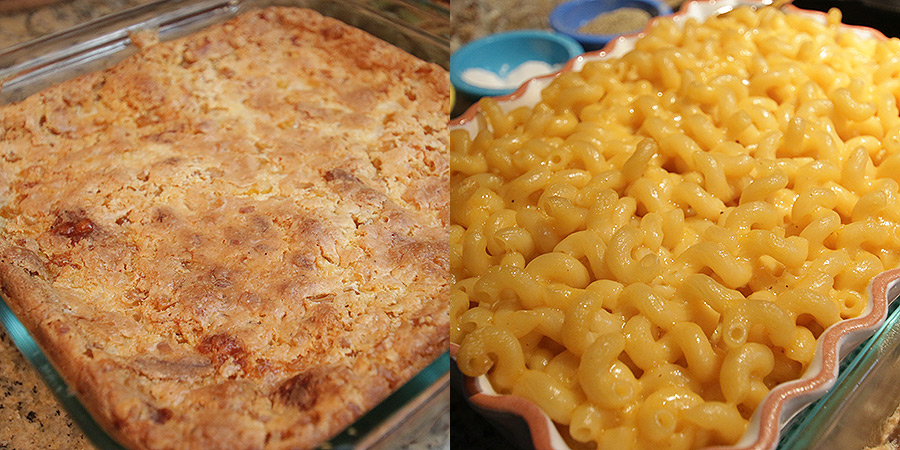 I'm not usually a ham person, but I went back for seconds on this ham. The glaze was unreal. The turkey was really good too, Clare got this particular recipe from Gordon Ramsey and it was a turkey wrapped in bacon with cajon seasoning injections.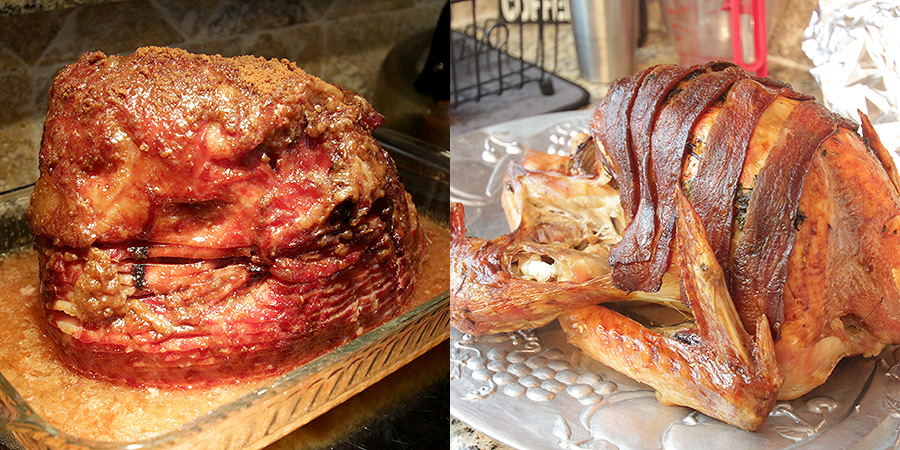 We finally got to meet Clare's folks and we had so much fun with them! Great food, great company and great conversations.  You can't ask for anything more.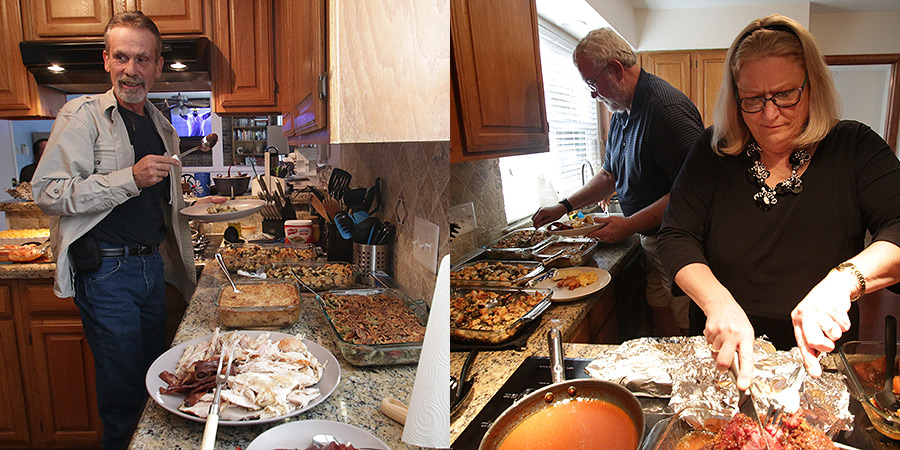 Mom provided the table with little Thanksgiving Poppers, so we each had fun paper hats and little toys.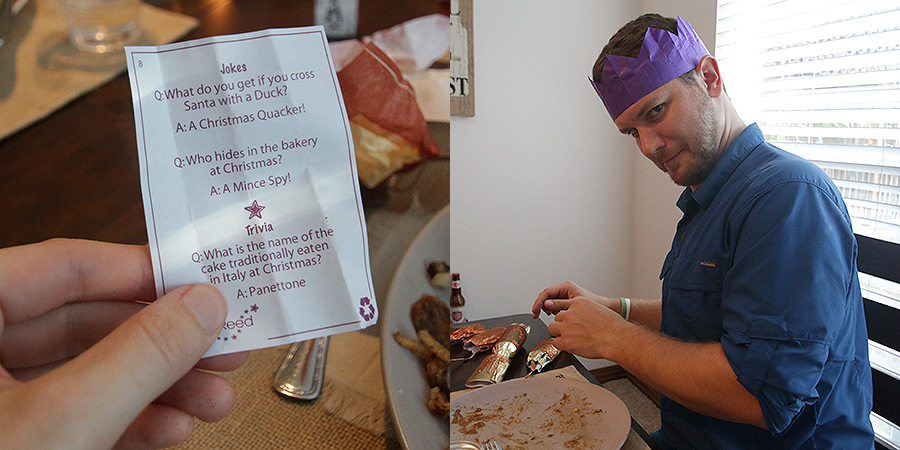 In Clare's dad's popper he got a fancy eye patch. 🙂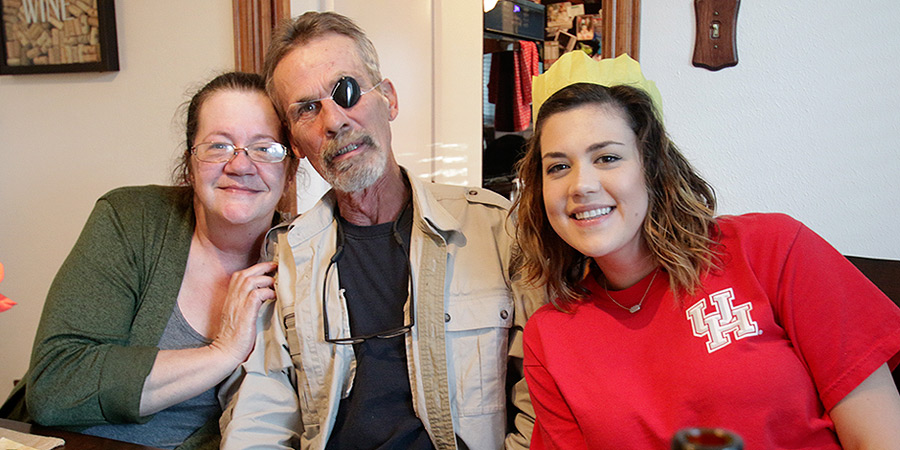 John got a cheap little yo-yo in his popper. After I ate, I really struggled to keep my eyes open, so this is my attempt to stay awake.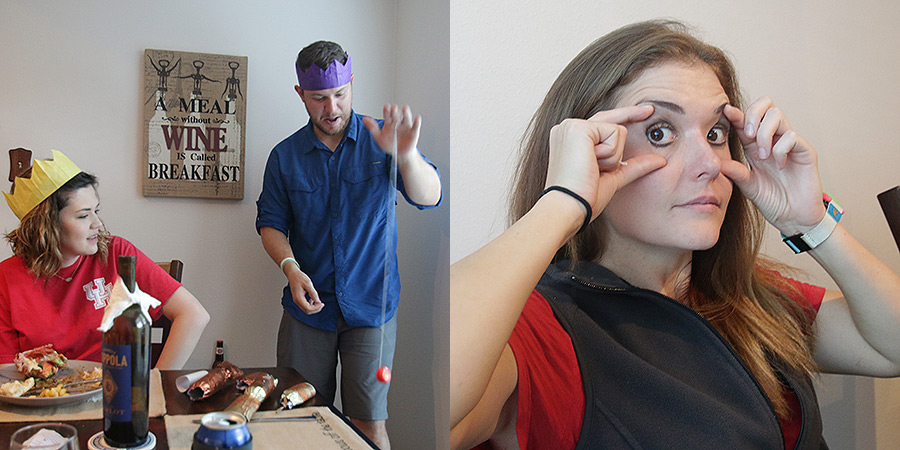 Nathan and Freddie joined us on Friday night and on Saturday we all got to play a round of golf at Deerwood Country Club. (Thanks John!) What's cool about Deerwood is that's where the famous scene from Tin Cup was filmed.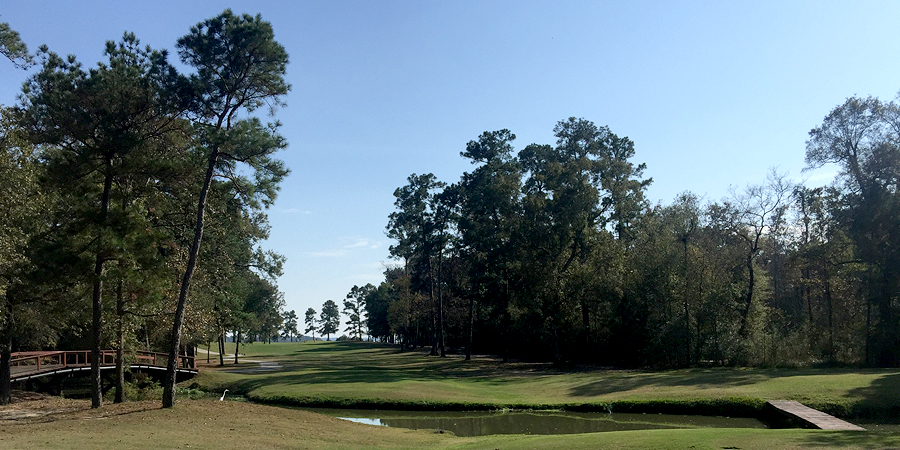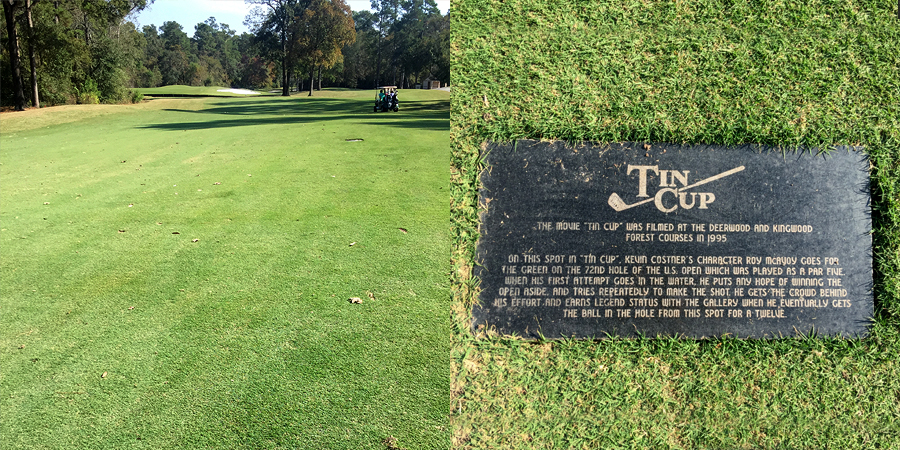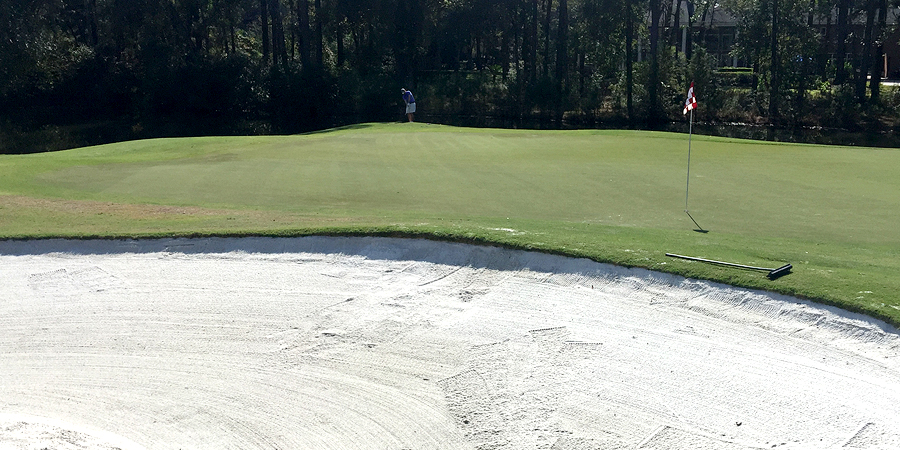 Thanksgiving was a blast and I'm so glad everyone was able to get together!