For the last couple of years our family has spent Thanksgiving at homes we've found on VBRO.com. It has worked out really well and we've had a blast each year.
We stayed in a cute house near Gun Barrel City, TX that sat on a huge canal. The house had hard wood floors throughout, a large living room and 3+ bedrooms, each with their own bathrooms.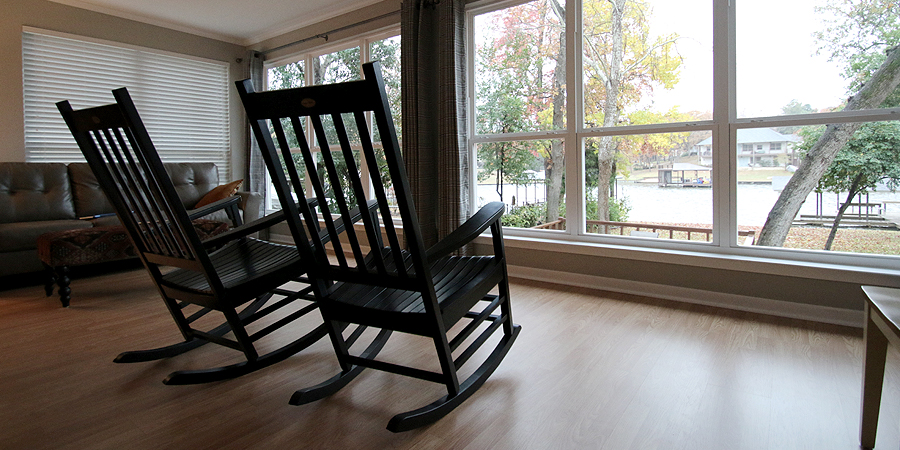 Chloe loved looking out the window at the blonde squirrel that lived in the backyard. Please note, she is wearing her fishing jacket and yes, that is a fish in her pocket.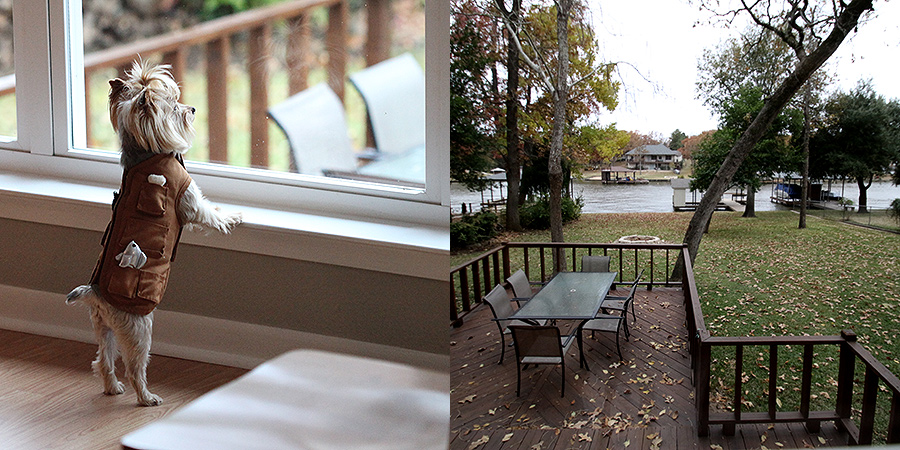 We ate so well – for breakfast one morning we had Aunt Shirley's coffee cake. She wasn't able to make it, but we made her recipe in her honor.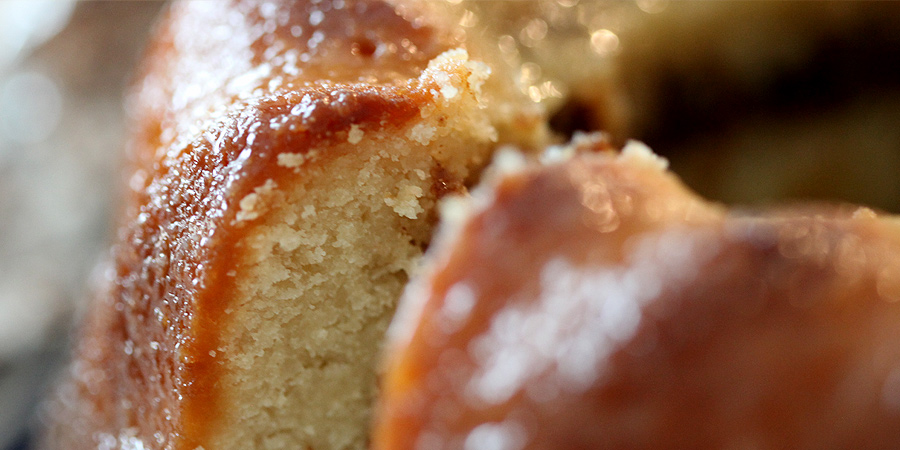 The weather was pretty terrible, so we took full advantage of being lazy and catching up on sleep.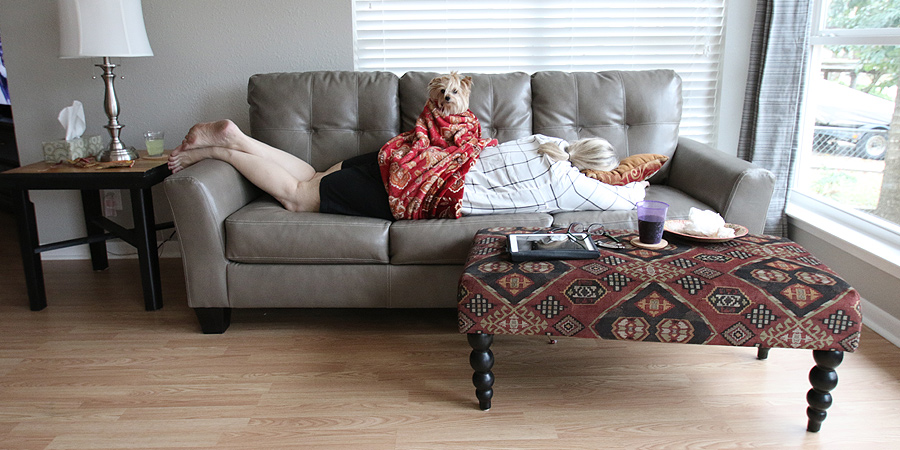 Clare was able to join us for the entire break and we had a great time playing games and watching one of the best Academy Award winning movies ever – Death Becomes Her.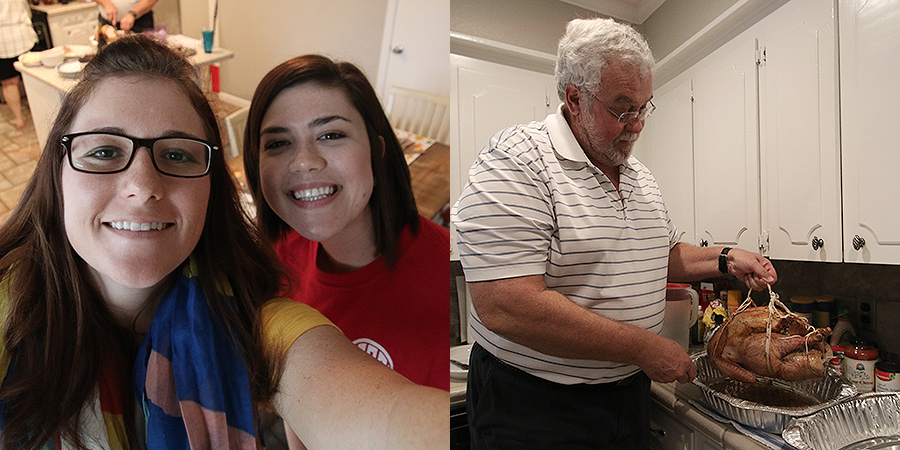 Mom made most of the side dishes (with Clare's help) and Dad took care of the turkey. J4 was in-charge of taste testing everything before it actually got to the table. I made a mean buttermilk pie (my fav).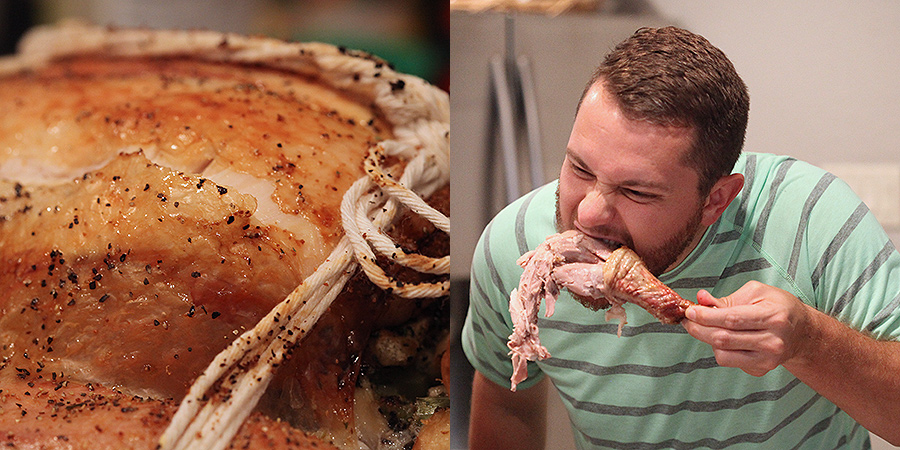 We had the normal side dishes – green beans, sweet potatoes, corn casserole, mom's white bread stuffing and mashed potatoes.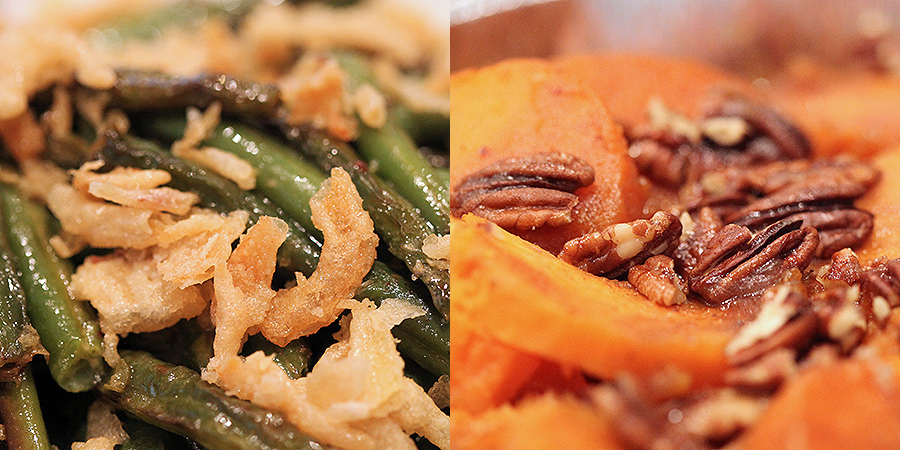 We ate around 2:30 and then pretty much took it easy for the rest of the day.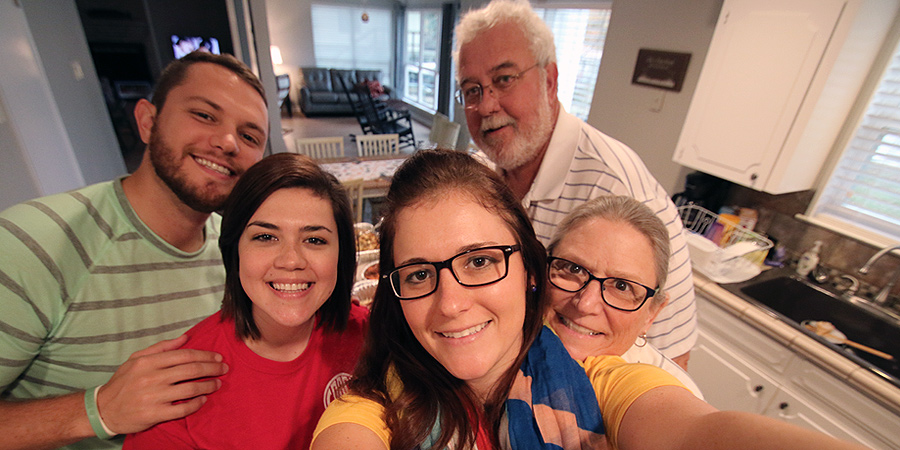 I think this is pretty common now-a-days – but it is kinda' funny (and sad) to look up and see everyone (myself included) on their phone and/or tablet. But it's the world we live in.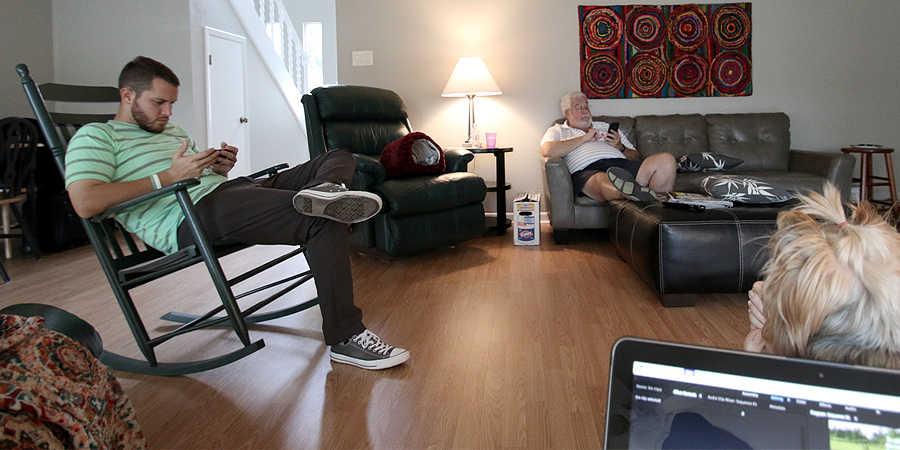 Nathan and Freddie joined us on Friday and Saturday. We were originally going to play golf, but the weather was too terrible to do anything outside. Freddie was just as happy though looking out the window keeping an eye on things.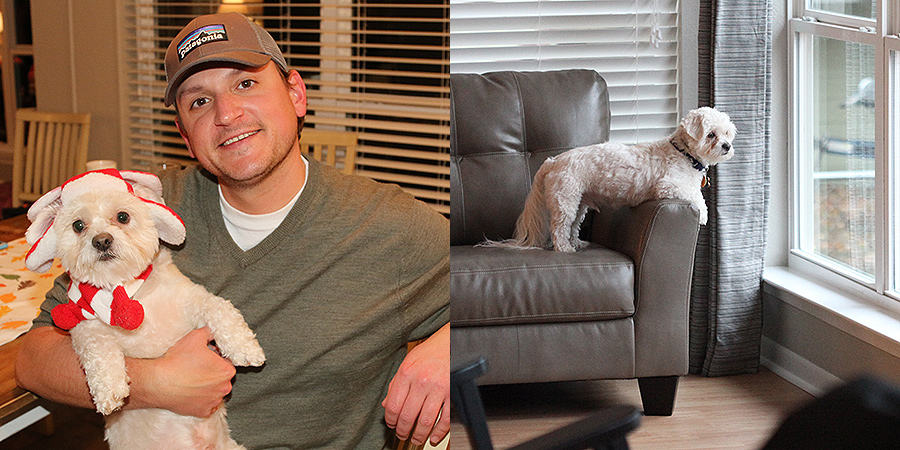 We are a big games family and all pretty competitive. "If you aint' first, your last." We played a lot of Apples to Apples, Spoons, Scrabble and cards.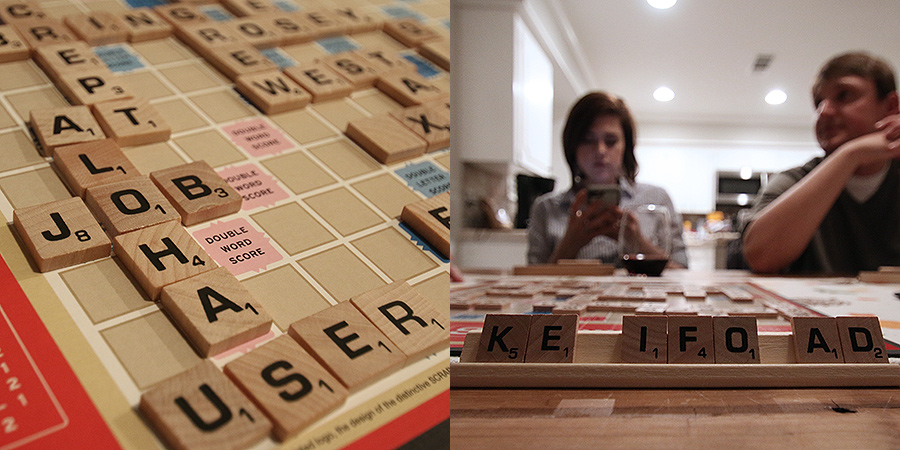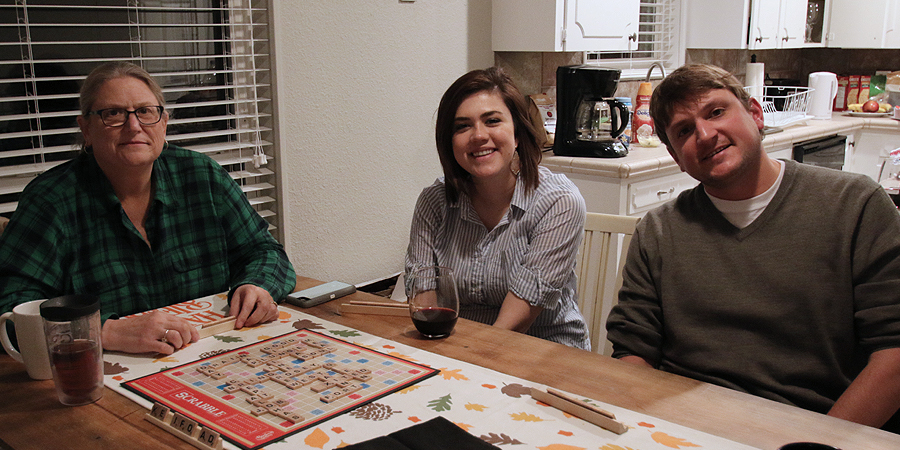 What's a family get-together without some family portraits, right?
And of course, we had to do the awkward prom photo.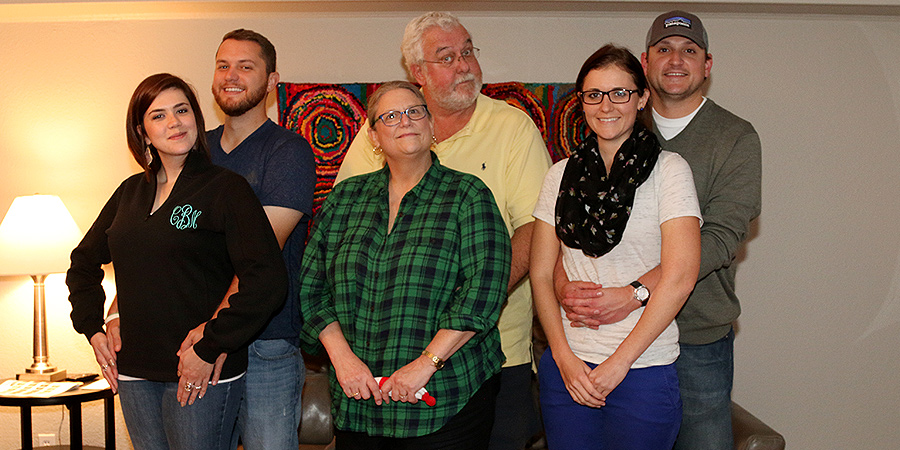 And end on a relatively normal pose. 🙂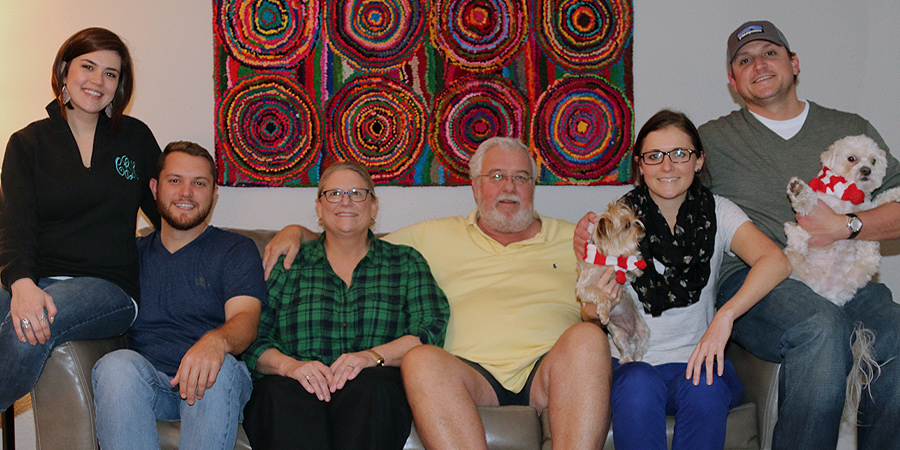 Even though the true history of Thanksgiving isn't as peachy as what we were taught in schools, it is really nice to spend a few days with the family, especially since none of us live close by.
Happy Thanksgiving, y'all.