Five months ago I began training for Tri Fort Worth. Tri Fort Worth is Fort Worth's very first Ironman and Half Ironman distance triathlons. After completing two Sprint Tri's in 2016, I decided to take a stab at a Half. The Sprint Tri's consist of a .5 mile swim, 12.4 mile bike and 3.1 mile run. On the other hand, the Half is a 1.2 mile swim, 56 mile bike and 13.1 mile run.
I signed up again with Trident Sports, which I can't say enough nice things about, to help me with all of the training. For this event Tracy was my coach and she is just awesome! In another week or so I'll do a blog post that goes a little more in depth with the training, because it's really interesting, but for now I'll just share with you my race day experience.
The day before the race everyone had to drop off their transition bags. Our run bags (which have everything we'll need for the run – shoes, hat, sunscreen, etc) were held at the Fort Worth Convention Center and our bike and bike bags were at Marine Creek Lake.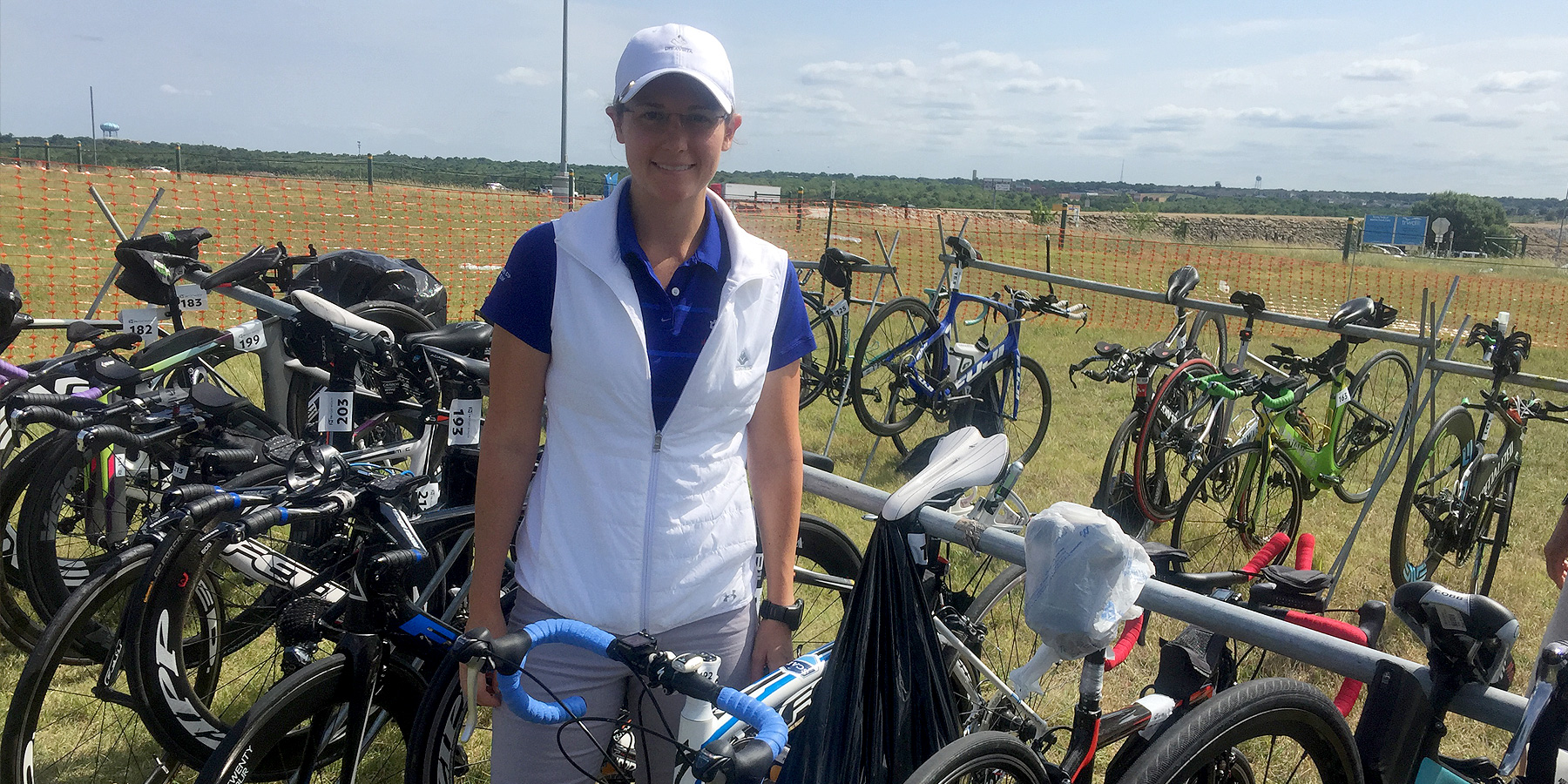 There are obviously a ton of expensive bikes that were left there overnight, so there was a ton of security.
On race day I woke up around 5:00, of course I didn't sleep much, and we got to Marine Creek around 6:30. It was storming with lots of lighting in the area, so everything was delayed about an hour or so. Dad and Nathan were the BEST support team during the ride. Also, I was so excited again to see Mayor Betsy Price. I love her. She also trains with Trident and was doing the bike portion of the race today on a relay team.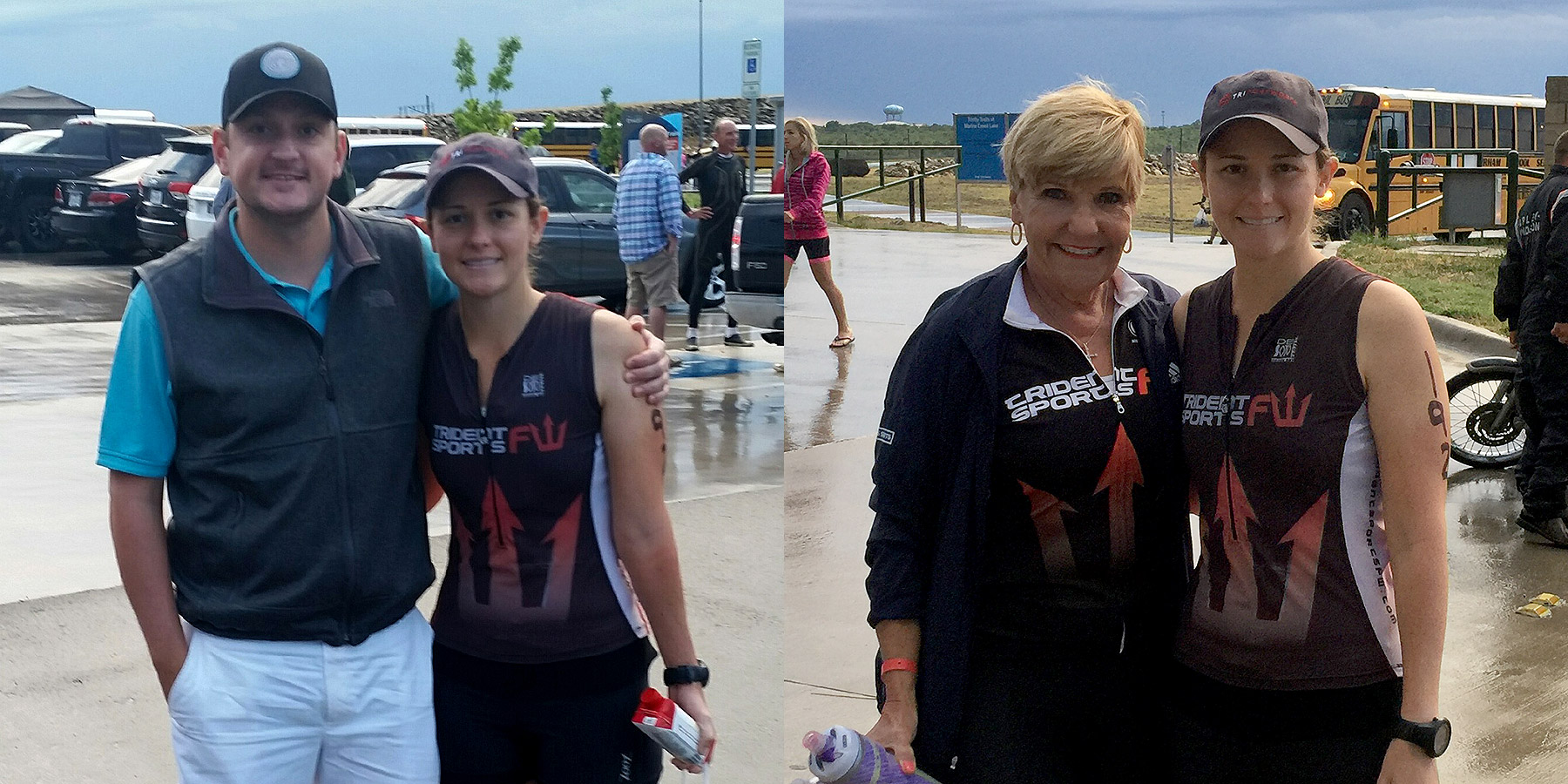 Here is (almost) the whole Trident Team.

It was really exciting to see all the people getting ready for the swim. I believe there were 100 doing the Full and 500 doing the Half.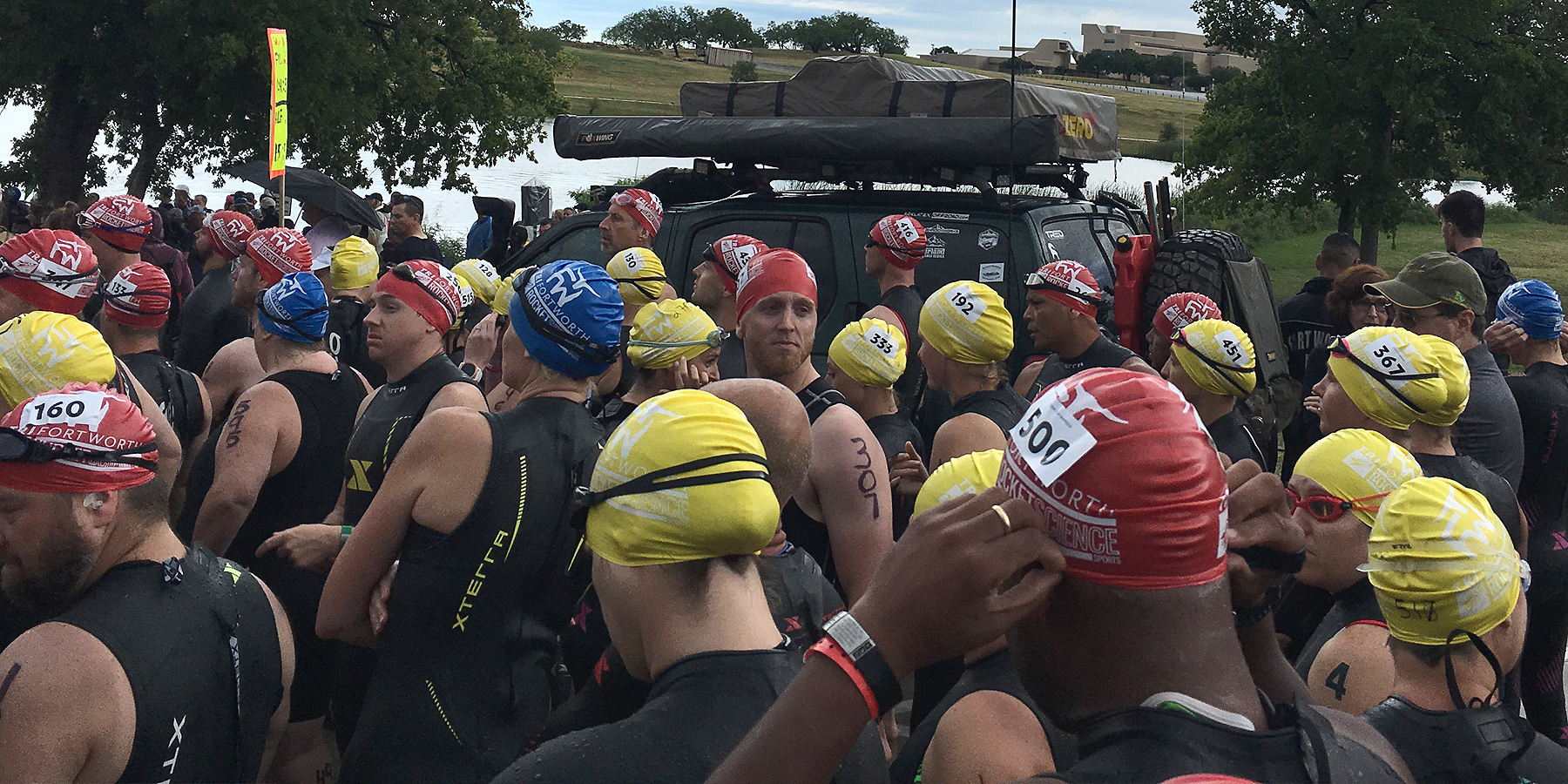 Here is a cool little clip of the first guys in the water who were doing the Full.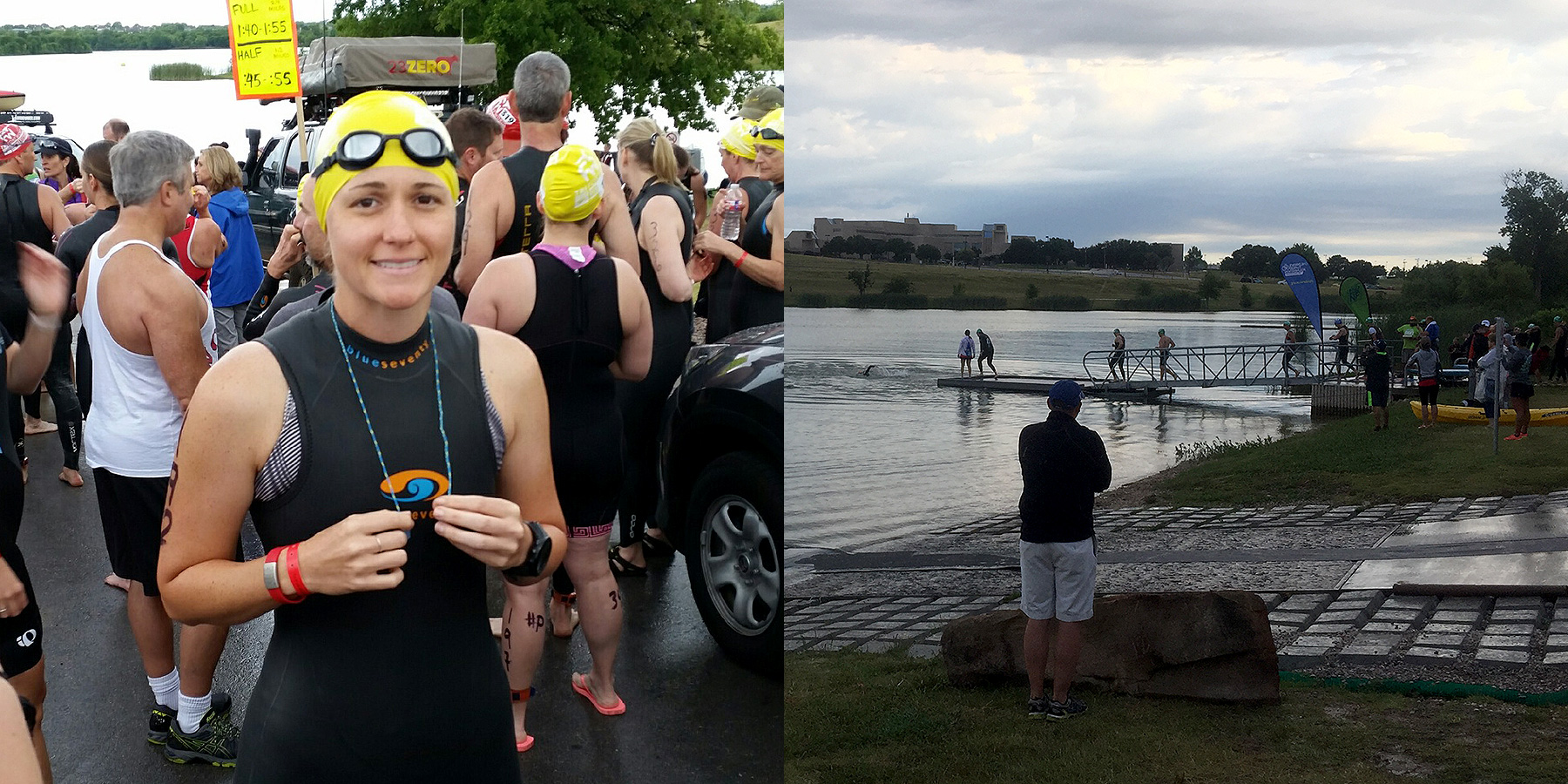 Here is me (not so gracefully getting out of the water).
Once out of the water, it was time to get on the bike.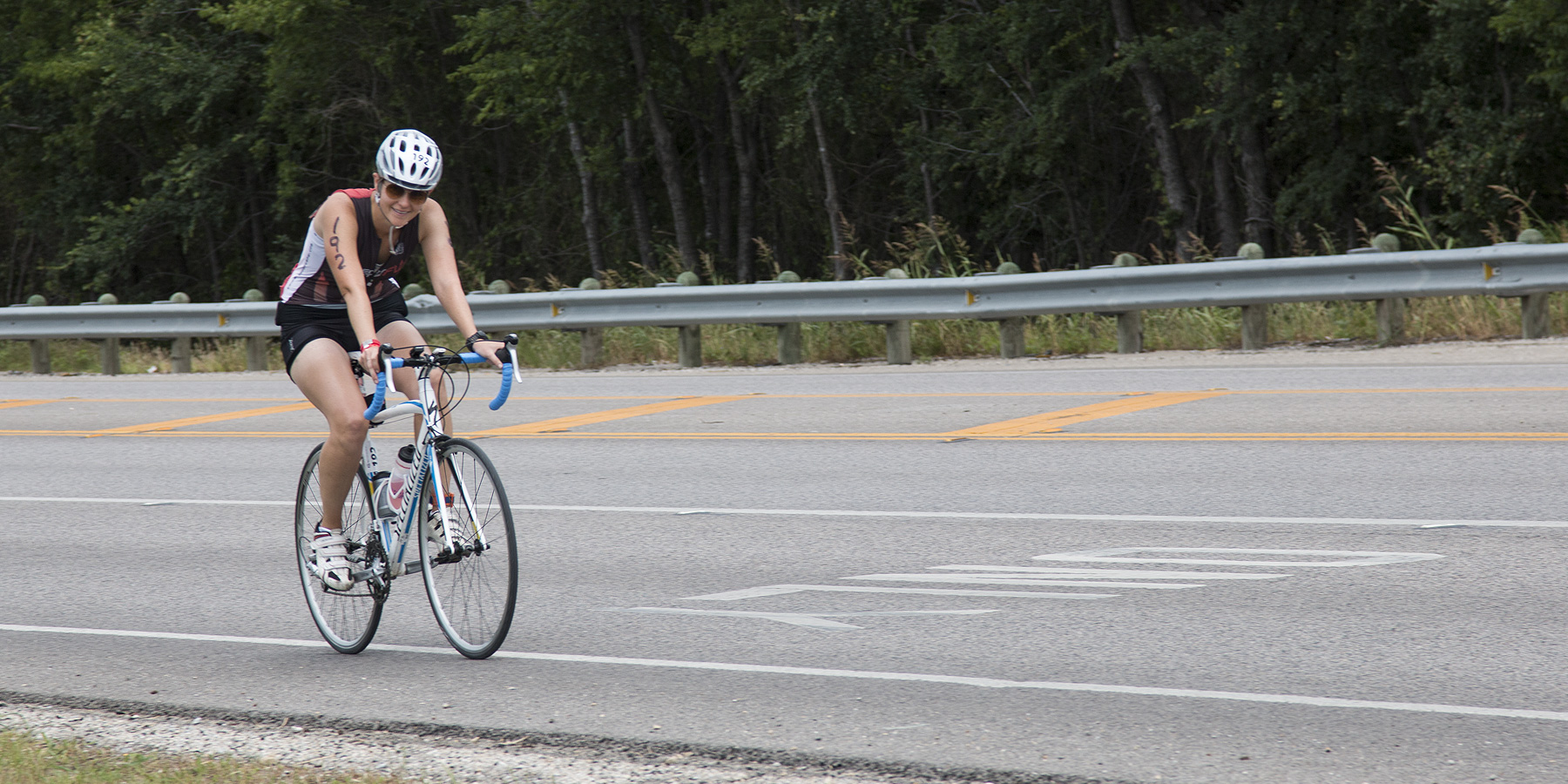 Because this race was an 'official event' they don't allow any electronic devices – which means no music. For some reason, the only song stuck in my head during the 56 mile ride was Country Grammar by Nelly.


I tend to forget how hilly Fort Worth is, but it definitely is!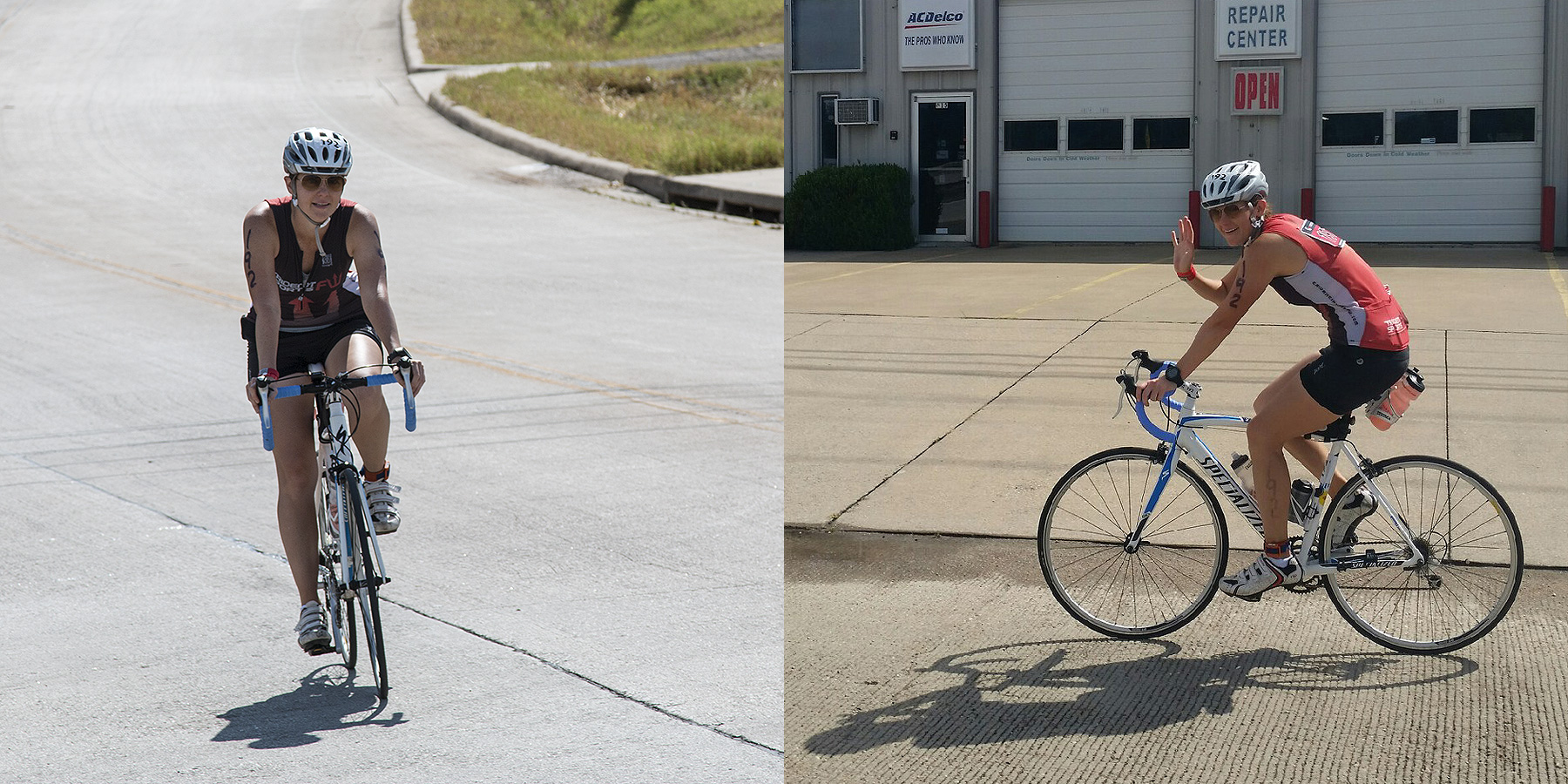 Once the ride was done, it was time to begin the last leg – a 13.1 mile run. Yikes.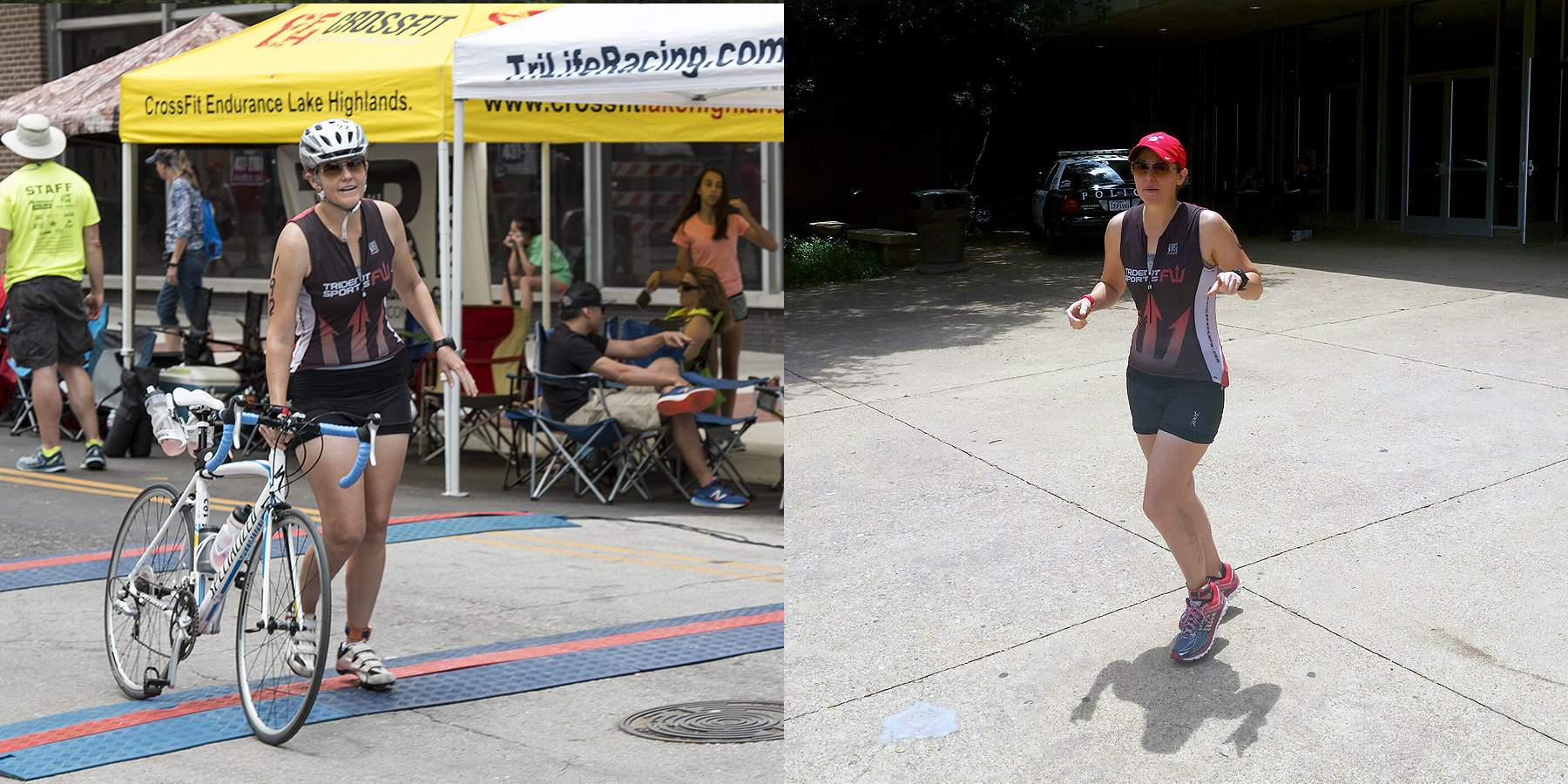 Running was by far the hardest part for me.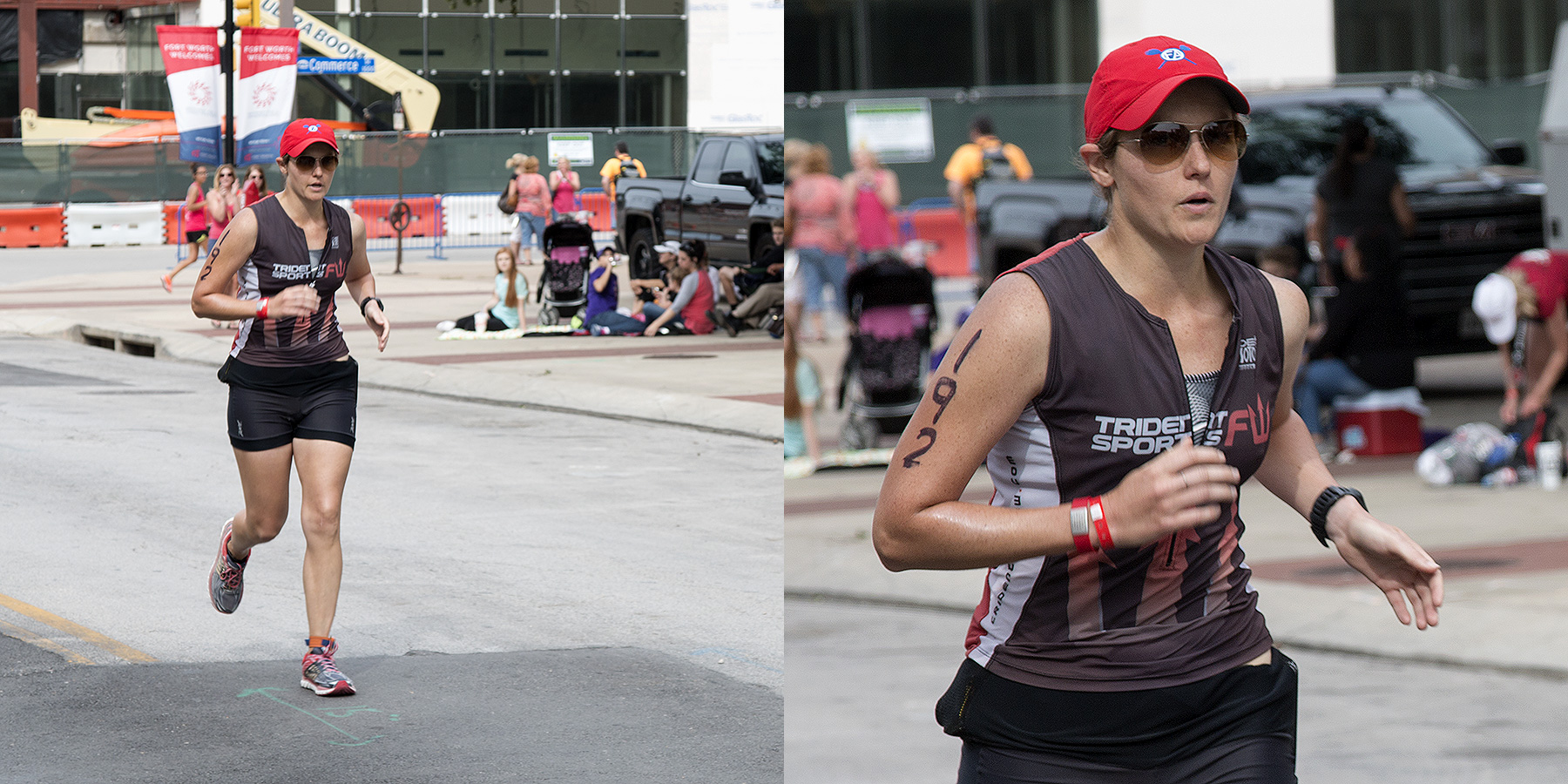 I'm so thankful that about half way through the run Marisol and I hooked up. She's also apart of Team Trident and she really helped me get through the run! With about two miles left Blair also hooked up with us, who is also apart of Trident. I was so happy to have finished together with these amazing women.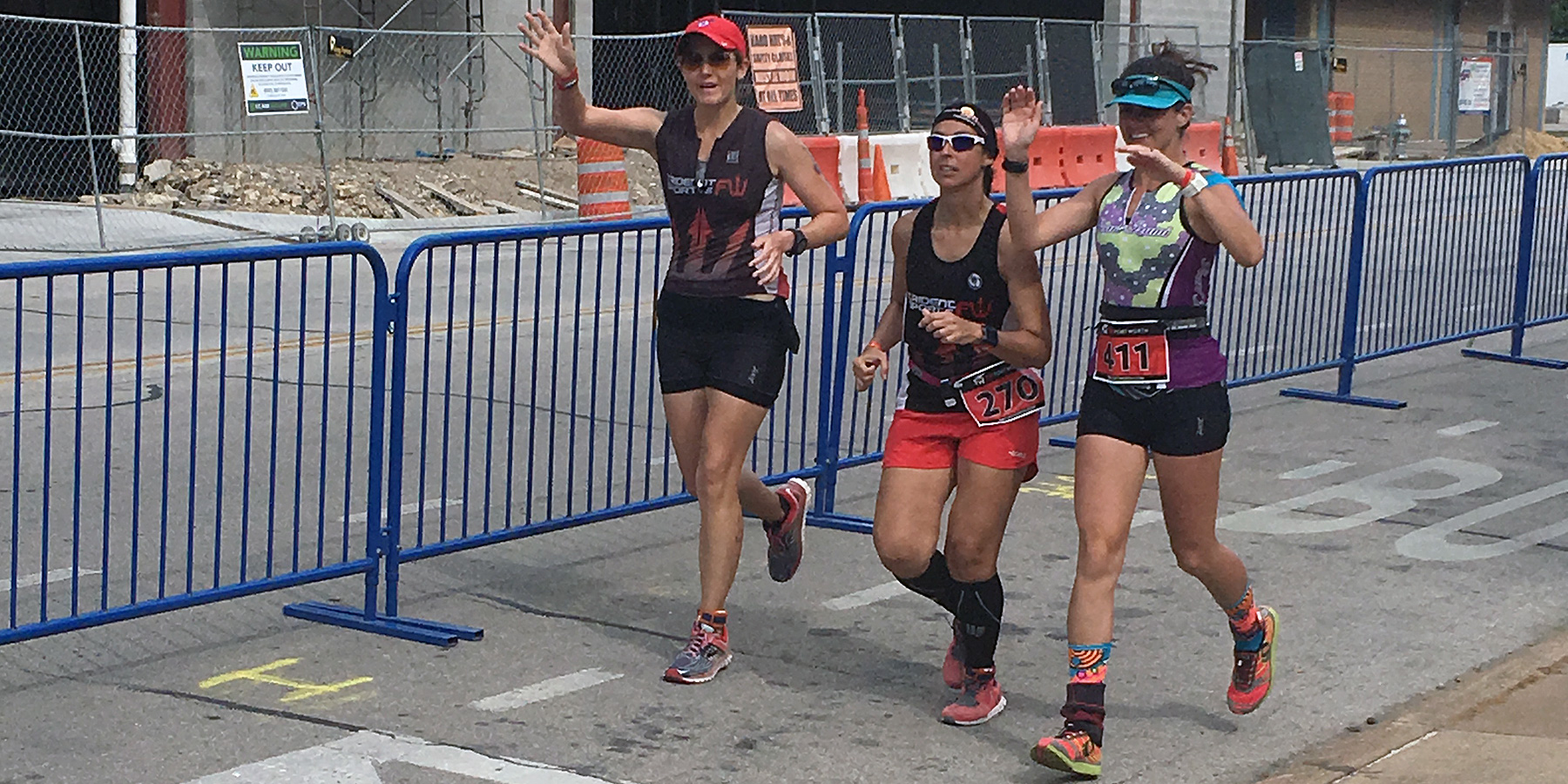 Nathan was so sweet and of course as soon as I crossed the finish line I burst into tears. Almost 6 months of training finally was over and I think the exhaustion just caught up to me.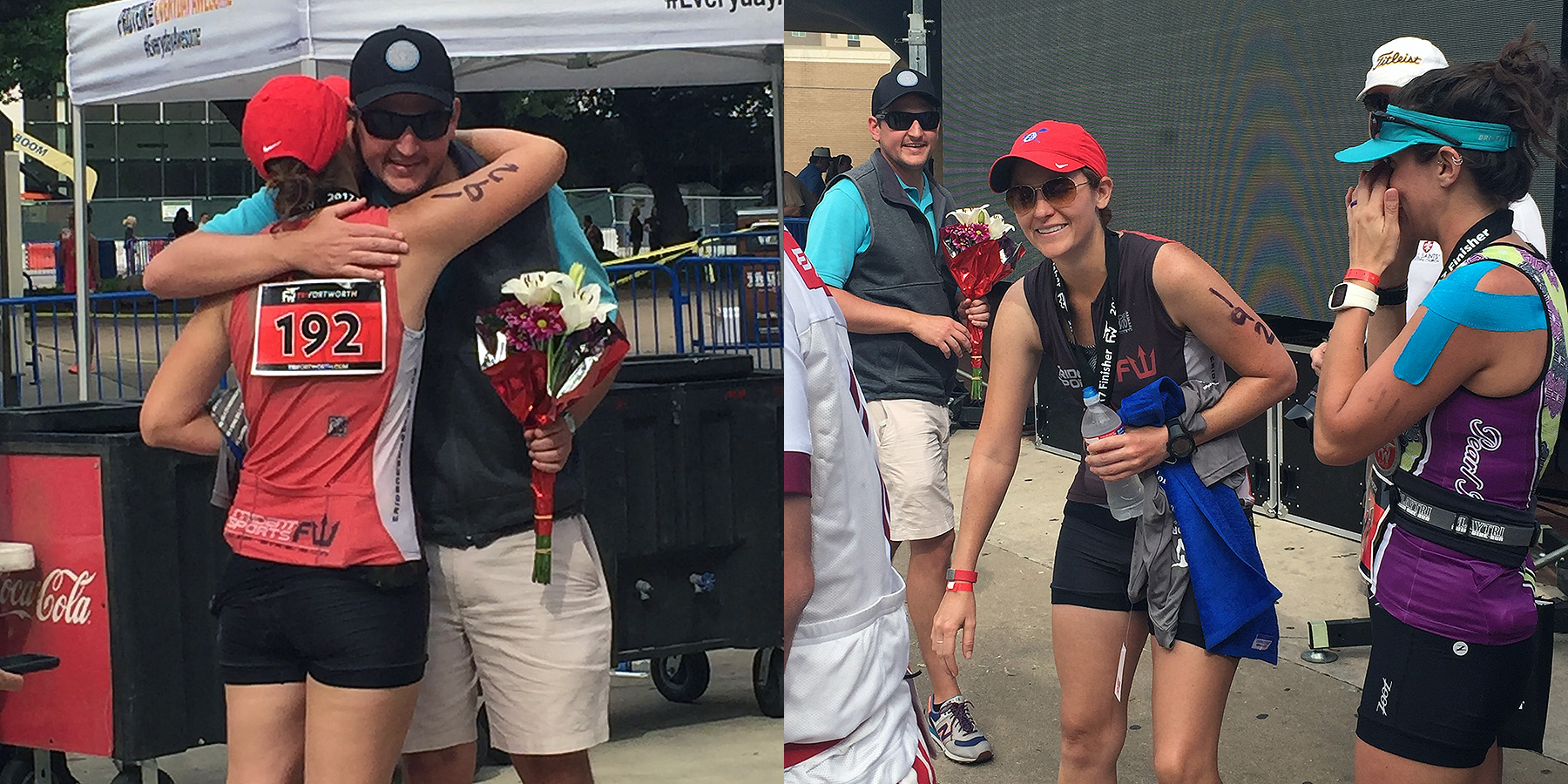 Here is a picture of me with Blair and Marisol.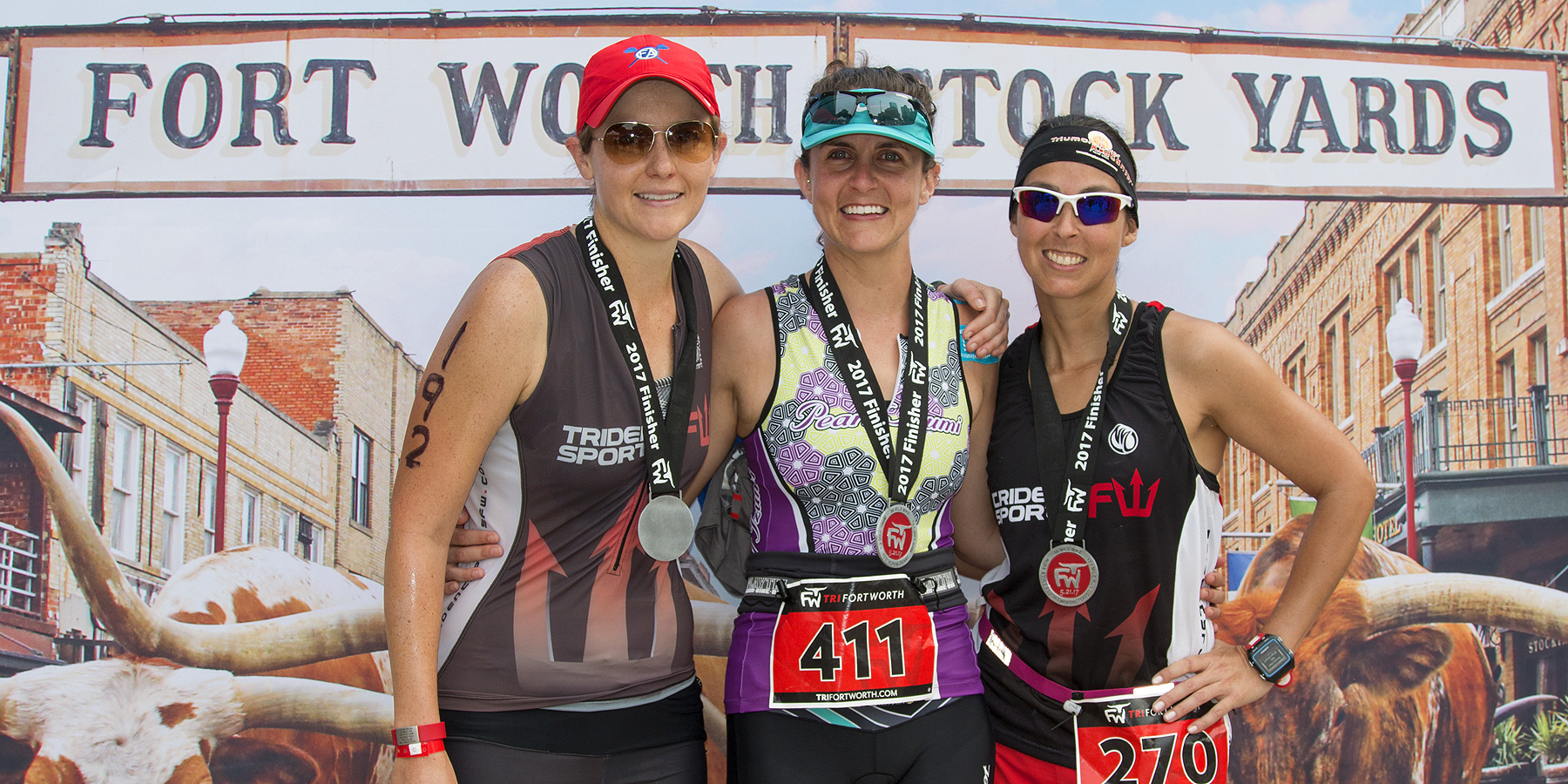 Lee is a beast – this was his first Half as well and he completed it in 6.5 hours. Awesome!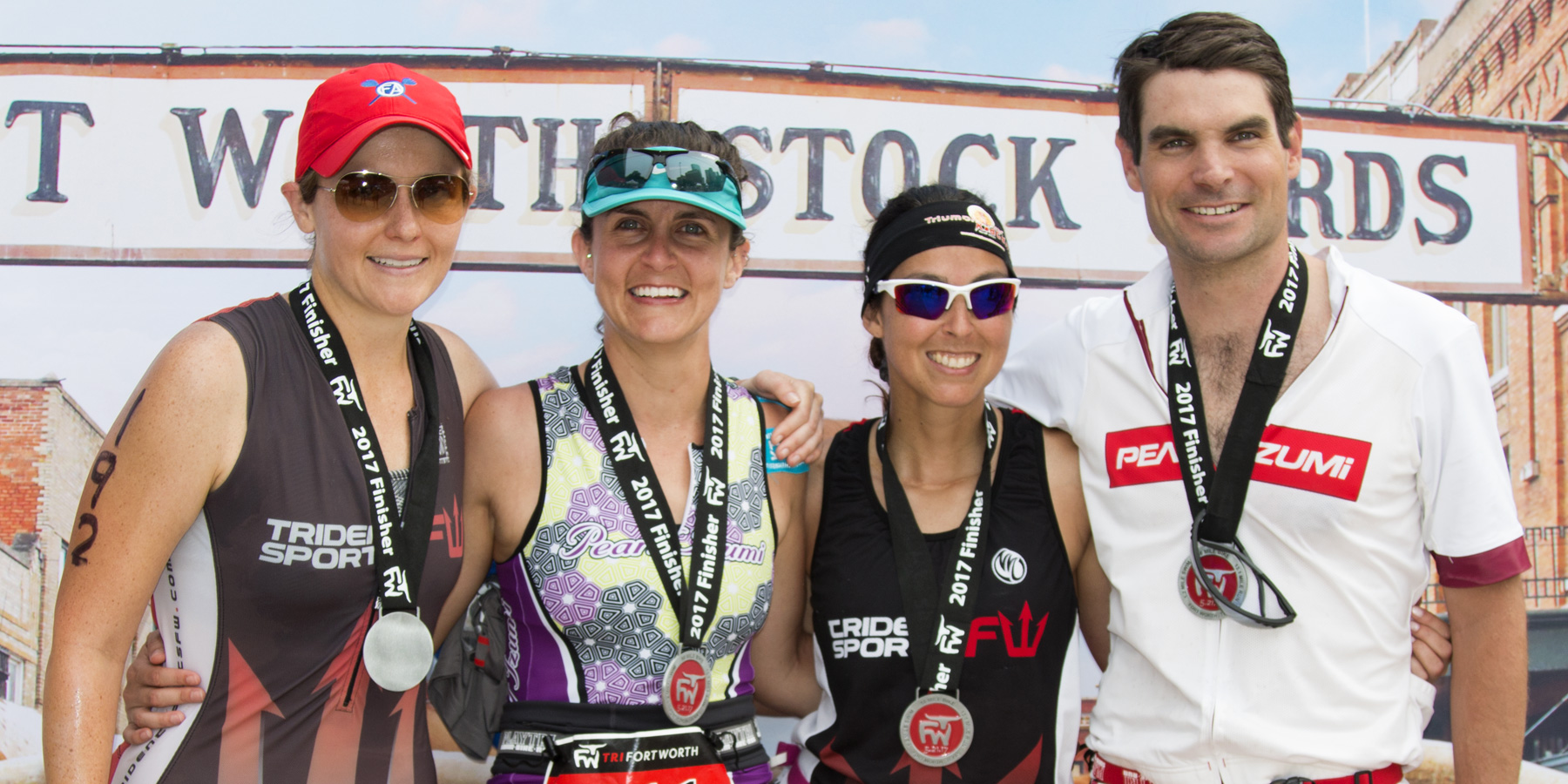 I was soooooo thankful for such an awesome support group who came out on race day – I feel so blessed.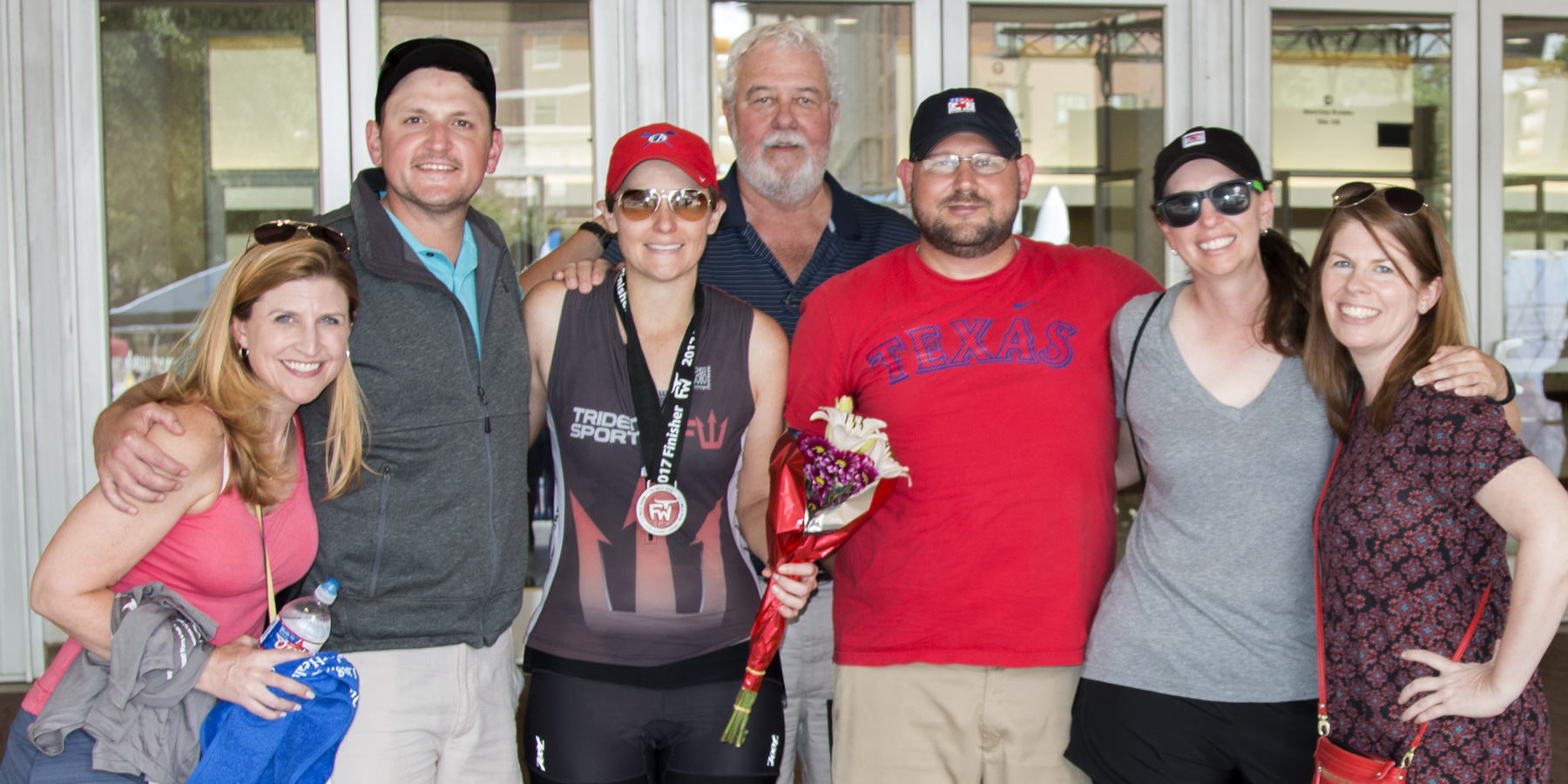 A huge shout out to my family and friends for all of their support during this whole adventure and especially Nathan. He's been so supportive and patient during all the training, so now that it's over, we'll keep playing golf and tennis! I also want to thank Tracy, I couldn't ever have trained for this without her!